7 things to consider when writing content for websites
The content of the website is like a showcase of a traditional store, if too confusing and overloaded will not get customers interested and linger longer. So simple content transfer meaningful and fun will be appreciated more sites. Here are 7 things to consider when writing content for your website.

1. Benefits

Let's start with the most compelling benefits of your website and turn it into a bold headline. Do not start by welcoming slogan does not mean anything.

Poor: Welcome to store our jewelery.
Good: The designer handmade silver jewelry.
2. Empathy

Let's focus on the needs of customers who visit your site and the prospects. Do not talk about your problems first.

Poor: This site was launched two days ago, so please ignore the shortcomings.
Good: Please contact our customer service to answer me quickly.
3. Consistency

Do follow a certain format pattern for your website. Do not make it look like a gaudy illustrations with 10 fonts and 20 colors.

Poor: Using many different colors in each segment and the font and the font size is different for each title.
Good: A colored text and a font size for each text and only a word and a font color for the headline (Arial and Verdana fonts are considered best suited for web content).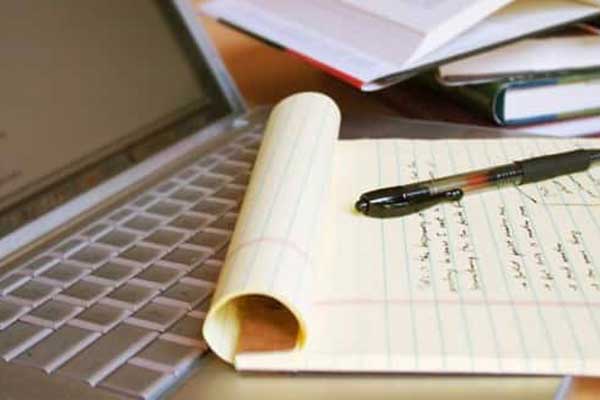 4. Simplicity

Make your web content easy. Do not use words confusing to customers can understand your message right away. They will not want to make too much effort to understand that content if the words too abstract. They will immediately exit your site and you may lose a potential customer.

Poor: Despite their current situation, the persistence of competition still going to fail because of their completely inept.
Good: The competition lacks the skills to succeed.
5. Check carefully

Check the contents of your site carefully from the title whether or missing icon bullets. Do customers know immediately what you want to tell them. Do not put large blocks of text on your site because people will not be able to read it all and it was boring.

Poor: A block of text with no paragraphs, no headlines or first paragraphs markers.
Good: The text must be divided into sections with titles and bulleted symbols.
6. concise

When writing content for your website try to be as brief and concise as possible. Do not be repeated on a topic that provides the details are not relevant because it will not attract customers.

Poor: A story 400-word history of the achievements of your company.
Good: Some of the bulleted list of major achievements.
7. Interesting

Write in a style fun and friendly. Do not make it so boring and impersonal. Must make customers enjoy reading your site's content and be attracted to it.

Poor: Our company is a company very capable and trustworthy and we operate all year round. We also have a list of customers that had previously impressed us ever do for them. Obviously we are the best choice of you.
Good: The reason why we serve you better:
- Great customer service.
- Competitive Prices
- Extensive experience.

Content for the website is really necessary and indispensable factor to determine the success of a website, so you need to have the interest and invest carefully.
Web QR