How to create a sales Facebook page and optimize Fanpage
Knowing how to create a quality sales Facebook page is the first step for you to start an online business. However, to have a quality online store, it is imperative that you know how to optimize Fanpage. What is that? The following article will give you all the knowledge so that you can create and optimize a professional online sales Facebook page yourself.
I. What is Facebook Fanpage?
Fanpage on Facebook can be understood as a miniature landing page or website on Facebook that acts as the face for your business or organization.
It is different from a personal Facebook Profile (designed for everyone). While your Facebook Profile represents you as a person, your Fanpage represents your business or organization.
The Fanpage page contains a lot of information such as business contact information, website, business hours, location and other basic information. Fanpage is also a great platform to post articles, events and photos on your blog.
These pages are designed to attract fans in the form of page likes and followers. This means that fans will be notified of new changes to your Fanpage if you have any new posts or updates.
Unlike personal Facebook, business Fanpage does not limit the number of followers. If personal Facebook only allows up to 5,000 friends, then with business Fanpage, you can expand your circle freely.
For many companies, Facebook Fanpage pages are an integral part of social media campaigns.
II. How to create a sales Facebook page?
Creating a Facebook Fanpage for sales needs to ensure that there is a store section and some related features. To do that, we will follow these steps in turn:
Step 1: Create a Page and select the appropriate Category
Log in to your personal Facebook, click the arrow button in the top right corner, select CREATE PAGE
Then you select the category of type, product, select the box according to your product to create a sales page.
Step 2: Set up basic information for your Fanpage
In this step, you need to fill in the basic information about your Fanpage including:
- Name of the page
- Shop information: including information such as address, website (if any), working hours, phone number, etc.
- Link Fanpage: Fanpage link name means the link/address that customers will access to your Fanpage. It will have the form www.facebook.com/ten-shop-crab-ban. We recommend that you set this factor, otherwise Facebook will default your page to a random number like: www.facebook.com/ten-shop-10000-202148723
Step 3: Set avatar and cover photo
How to post a profile picture, cover the same way you do on your personal Facebook page. However, to make Fanpage sales more professional, you can note:
- Avatars should be neat and beautiful images to avoid confusing photos when there are too many details. The simpler the image, the easier it is to read and see
- Large, clear cover photo, containing some key information of the product. You can put the slogan or strong points of your business/store/product to impress customers better.
Basically, after completing the steps in how to create this sales Facebook page, you have yourself a Fanpage for Facebook online business. However, in order for the sales page to become more professional, you need to pay attention to the naming of the Fanpage and how to optimize the Fanpage. These issues will be presented in turn in the following article.
III. How to name Fanpage so that users can easily find it?
Usually there are 2 ways to name a Facebook Fanpage
(1) Name it with a name you like. With this naming, at first, few people will know you and know it passively. But if you do a good brand, it will become a big name in the Facebook online business and get a lot of trust from people.
For example: Viet SEO, Vietnamese Garden, Rosee, [Your Name]…
(2) Named by keyword, product name. The advantage of this setting is that it will help users to actively find you. Because they just need to search for products by keyword, it is likely that Facebook will suggest the name of your Fanpage
For example: Your Fanpage's name is "Ohui Korean cosmetics", it will easily appear when customers search on Facebook for keywords such as: Korean cosmetics, ohui cosmetics, Korean ohui, etc.
However, in addition to the above 2 ways, you can still combine 2 naming methods. According to the above examples, you can set it to: [Your Name] – Korean cosmetics business Ohui
Either way, don't worry too much, because Fanpage allows users to change their name if they find it inappropriate.
IV. How to optimize Fanpage to have a professional shop?
Fanpage filled with information will be appreciated by Facebook. The information you need to pay attention to is as follows:
Step 1: Fill in a short description of your Fanpage
This is a place for you to briefly present / describe so that customers know what your page sells, what topics they talk about when they visit your page. The description should contain keywords related to the service you do business.
Step 2: Add contact buttons
Depending on the purpose, you will have different ways to create a sales page on Facebook. You can choose the button: Direct call, send email, register, send message, ... you can set up these features so that customers can contact you more easily.
Step 3: Set up automatic message replies
Many people lose customers due to delayed replies. Therefore, you should set up an automatic reply to messages so that it can help you retain customers during your busy times. To set up automatic messages, follow these steps:
Settings - Messaging - Go to auto-reply. Then set up a texting script for the user
Step 4: Add products
Now we're all back on the same track, and whether you're living in the US or anywhere else in the world, you'll see a screen similar to this one:
To start adding products, tap the blue Add Product button .
To add a product, you need a product image, product price, description, and product name, as well as a link to where customers can check it out (usually a product listing on your own website). If you've chosen to sell via Messenger, you won't have to add a link here.
Here's how we filled it out:
If you want to share products straight to your page as a post, select this option. This is great for future new releases, but we'll pause this as we'll be adding all of our existing products at once. Once you're done, click Add Product.
A note to our US readers! You'll have a bit more information to add at this stage, including:
Preferences - this is where you can add variations like color or size
Inventory - by adding the amount of stock you have, you'll never accidentally oversell
Shipping options - you can choose how to ship this product and how much it costs, from the options you added at the setup stage
Once you've added a product, it will show as 'Processing' while Facebook checks if your product is compliant with their policies. It must be approved and displayed in your store within 24 hours.
Then your new item will appear here and you can click +Add product again to add more products.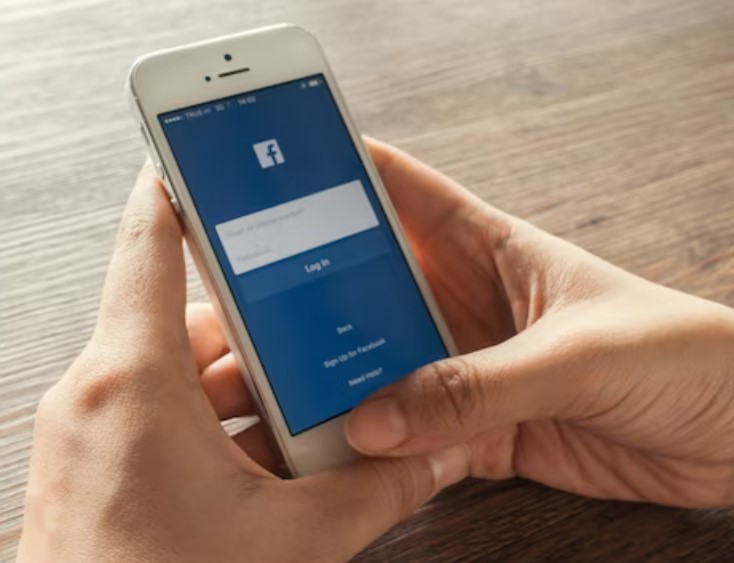 V. What to post after successfully creating a sales Facebook page?
After creating and optimizing a professional sales Facebook page, the rest you need to care about (and care about in the long run) is to post and increase interaction for Fanpage.
It is estimated that the majority of revenue is made through your Facebook wall posts, not through people visiting your Facebook page. So waiting for potential buyers to arrive, casually looking at your Store tab and hitting the Buy button is a bad social media marketing strategy.
So you have to build a real community of followers, post engaging content and promote your products systematically and top deals among non-sales posts.
It should be noted, when you complete how to make a sales Facebook page, do not rush to sell your products. Because at the time of creation, you certainly have no customers and no one to trust to buy products at your shop. Therefore, at first, focus on posting useful and funny information related to the product you are trading. According to my online business experience, I will divide the percentage of posts as follows:
60%: Share useful, relevant information about your business
20%: Share product information
10%: Fun information. Currently many people take advantage of videos on tiktok to increase effective interaction on Fanpage, you can also apply this way.
5%: Customer feedback or some news updates. For example, how to prevent the corona virus epidemic, etc. to let everyone know that, in addition to selling, your Fanpage also works according to the criteria of caring about people's health.
5%: For mini-game programs, fun and useful gift-giving activities for customers
VI. Why post a lot about shared information but not information related to the product you trade?
Because Facebook's mission is to help people connect and communicate with each other, it is not an exchange. This is why Facebook was born and developed to this day. Posts on Fanpage related to classifieds and sales are restricted in access. If you don't believe it, you can compare by posting a sale and a photo of the trip, you will see this very clearly.
That's why fashion fanpages often write articles and video tutorials on beauty. Or near radius sites focus on sharing articles that help you clean your glasses, sit in the correct posture, rather than radius articles, etc.
Take advantage of the fanpage's hard fan feature, which means that those who comment a lot on Fanpage in a week will have the title of hard fan. When you post anything then they will see it very quickly.
You can adjust the above posting activities to suit your item and time. But no matter what, remember to always try to format your Fanpage post. Facebook is a place for people to entertain, and your customers will never like a Fanpage all day only talking about their products without bringing them any useful information.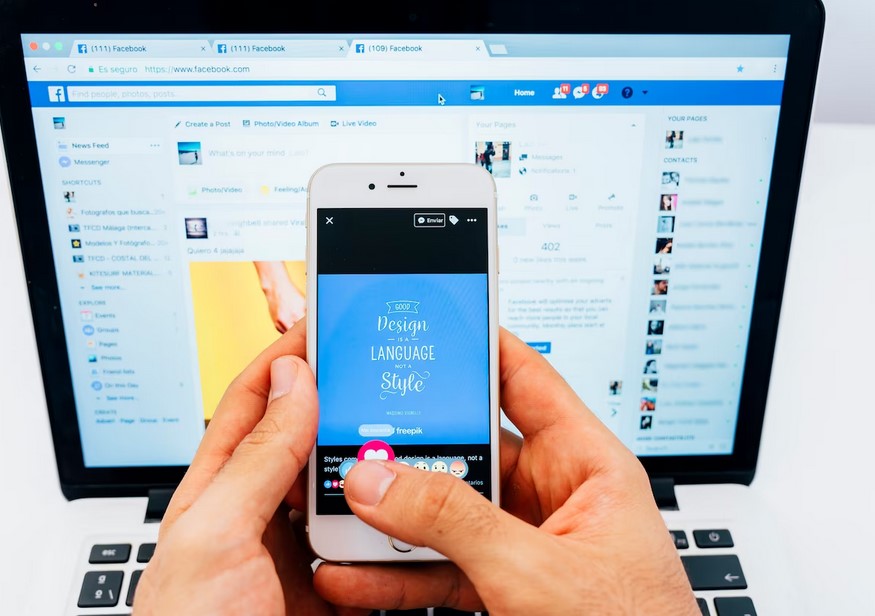 VII. How to increase interaction for newly created Facebook page?
1. Organize minigames
Organizing mini games is an effective way to increase interaction unexpectedly. Even if you periodically organize minigames (create habits for customers), you do not need to spend advertising costs, your friend's Fanpage will also receive great attention from people.
2. Facebook Livestream
If minigames are a way for you to "give a trial product" or a valuable product to your customers, then Facebook livestream offers a genuine online shopping experience for customers. With live video, customers can easily observe the product and interact with you immediately. This will help solve the customer's desire to "learn instant product information".
The strength of the livestream video is that it receives a large amount of reach and very high interaction (higher than other forms of posting). However, this also inadvertently causes difficulties for streamers, which are:
Difficulty in making statistics and closing orders
Easily confused, missed orders when customers comment many times or customers with the same name comment
During the livestream, it is impossible to control the number of sold goods and the remaining goods in stock for further sale
Losing time in making payments every weekend or month.
Certainly, there are many problems that successful livestreamers have encountered. Faced with this problem, those with online sales experience almost always choose to use livestream sales management software to optimize every process before - during and after the livestream.
For details on which sales management software are being trusted today, you can see the detailed article: Review of the most powerful livestream sales management software today.
3. Advertise Fanpage
A powerful feature that cannot be ignored of Fanpage is advertising. By setting up your audience by behavior, interests, demographics, geography, etc., you have the opportunity to reach thousands of Facebook users according to your goals.
4. Leverage User Generated Content
If you can't ask your customers to share posts on your fanpage, apply more rewards, vouchers to encourage them to post reviews, shares, etc.
User-generated content is a great way to sell on social media for a number of reasons:
Your brand actually reaches a Facebook audience of content participants - for free.
You're getting social media content (photos and videos) showing your products in use - which is what your store's "refined" product photos might lack.
Rarely do people simply post photos - often Facebook users also add captions, describing their shopping experience - which is exactly what you want.
5. Use fanpage management software
Investing in a Facebook fanpage management software from the beginning will help you optimize the sales process. Support to set up promotions and advertising programs suitable for each customer group.
Besides, to be able to manage multiple sales pages on Facebook at the same time, you should use fanpage management software to optimize your time and work efficiency.
In short
Above is how to make a sales Facebook page and how to optimize Fanpage from A - Z that you can refer to. Creating a Facebook page with a quality profile will help you attract more customers and gain credibility. So, as soon as you have an idea to sell on Facebook, invest in how to create a quality Facebook page first.
Hopefully, the sharing on Viet SEO has brought you a lot of useful information.
Web QR