Private email server
Mail Server or Email Server is a server system that is specifically configured according to the domain name of the business used to send and receive email. Besides the feature of storing and organizing Emails on the Internet, Mail Server is a professional protocol for mail communication, management and internal communication, commercial transactions, etc. Not only does it work with fast speed. and stable, Mail Server also ensures safety with high data recovery ability. Join Viet SEO to learn about how mail servers work!
- Viet SEO is a pioneer in building an Email system running on its own Server to fully support the most complex requirements of businesses.
- Private Email Server is an Email solution for companies that need:
- The highest level of security and speed because Viet Seo sets up only one email service on an independent server system for each customer.
- Super fast speed - stable - continuous - safe
- SPF / DKIM / DomainKeys Authentication
- Meet an unlimited number of Emails with full technical features of Offline Email, Webmail, Outlook, Mobile Phone.
- Control Panel to manage and create Emails for employees, Set the maximum capacity of each email.
- Support Email Forwarder to setup Email Offline.
- Employees can change their own password.
- Check email content of employees or department heads (Department head can control employees or Director can control both department heads and employees).
- Anti Virus, Spam extremely effective.


8.000.000vnđ/
6 months

18.000.000vnđ/
6 months

30.000.000vnđ/
6 months

40.000.000vnđ/
6 months

300GB


Disk space

500GB


Disk space

1000GB


Disk space

2000GB


Disk space

Unlimited


Email

Unlimited


Email

Unlimited


Email

Unlimited


Email

Unlimited


Email forwarder

Unlimited


Email forwarder

Unlimited


Email forwarder

Unlimited


Email forwarder

Unlimited


Mail list

Unlimited


Mail list

Unlimited


Mail list

Unlimited


Mail list

5


Add-on Domain

7


Add-on Domain

10


Add-on Domain

15


Add-on Domain

SSL Encryption
SSL Encryption
SSL Encryption
SSL Encryption
SpamAssassin & Kaspersky
SpamAssassin & Kaspersky
SpamAssassin & Kaspersky
SpamAssassin & Kaspersky
Catch all
Catch all
Catch all
Catch all
SPF / DKIM / DomainKeys
SPF / DKIM / DomainKeys
SPF / DKIM / DomainKeys
SPF / DKIM / DomainKeys
Backup SMTP
Backup SMTP
Backup SMTP
Backup SMTP
Free backup of email data for the last 6 months
What is Mail Server? All information you need to know when renting a Mail Server
I. What is Mail Server?
The basic Mail Server is still a Dedicated Server (individual Server) or Cloud Server (cloud computing server) configured to turn into a machine to send and receive email. It also has all the same parameters as a normal Server such as Ram, CPU, Storage, ... in addition, it also has other parameters related to Email factors such as the number of Email accounts, Email forwarder, Mail list, …
II. How Mail Server Works?
Mail Server works based on 3 basic protocols including:
1. What is Outgoing Mail Server?
Outgoing Mail Server or Outgoing Mail Server uses the SMTP (Simple Mail Transfer Protocol) protocol. This is a simple mail transfer protocol used to communicate with a remote server. It also allows sending multiple messages at the same time to different servers.
2. What is Incoming Mail Server?
This protocol is also known in two forms:
POP3 (Post Office Protocol version 3): transfers email to the computer containing the Mail Client, usually the user's internal computer through an email client such as Outlook, Mac Mail, Windows Mail ...
IMAP (Internet Message Access Protocol) is a more complex method that allows multiple clients to connect to a Mailbox at the same time. Emails from Mailbox will be copied to the client and the original email will still be saved on the Mail Server.
In this article we will not delve into the concept of SMTP, POP3, or IMAP. Click this link to learn more about SMTP, POP3, IMAP?
III. Outstanding features of Mail Server
Mail Server brings personal and business users many features:
Allows users to send or receive mail through the Internet directly with specific domain names of each organization.
Minimize spam or virus messages.
Strictly ensure the confidentiality of internal information.
The maximum capacity can be set for each Mail Server user.
Manage all email content of all members of the system.
Set up automatic data backup function. Make sure the necessary information is always available.
IV. Mail Server Classification
1. Mail Server What is Microsoft, Google?
Mail server Microsoft and Google are two big names representing this service. The platform for building this type of mail server has a large scale and tight security system. Can manage existing data well. Users can use many different utilities. That is why the cost of using this type of mail server service is often quite high. For example: Email 365 (Microsoft), G Suite (Google),….
2. What is standalone Mail Server?
Standalone Mail Server is a Mail Server system designed for organizations or ISPs that handle large volumes of mail, requiring more control and flexibility over mail services. It adds features like collaboration, Outlook sync, remote administration, Webmail and more advanced Web Administration, and database connectivity, giving you the power and control you need for your operations.
V. Why should you use a mail server?
Because of spam mail status, emails sent with malicious software have affected the network security situation in Vietnam. Therefore, security and safety are always a concern for many businesses. And this has made Mail Server more appreciated than other mail servers.
The company's own domain email shows professionalism in operation.
High speed, security, with many utilities.
Check mail anywhere: at the office (via mail browser) and at any place (when traveling on business), on all types of mail browsers (Outlook...)
Can customize parameters and functions for each User.
Extremely effective spam and virus blocking.
There is a separate, inviolable storage space.
High security thanks to SSL protocol equipment.
Using a private IP will prevent you from being blacklisted for no reason.
Support Email Forwarder feature to set up Email Offline.
VI. Terms commonly associated with Mail Server
There are quite a few terms that come with Mail Server. Below Viet SEO will review the concept of some common terms such as:
TLS Mail Server
SASL Mail Server
Webmail
SMTP-IN Queue
Local Queue
Local Mailboxes
Email Authentication
Mail Exchanger Record (MX)
1. What is TLS Mail Server?
TLS is Transport Layer Security. TLS works in conjunction with the Secure Sockets Layer (SHL). The primary purpose is to provide an encrypted transport for SASL authenticated logins.
2. What is SASL Mail Server?
SASL is a simple authentication and security layer (Simple Authentication and Security Layer). For user authentication. SASL does the authentication, then TLS provides encrypted transport of the authentication data.
3. What is Webmail?
Webmail is web-based email. Some webmail that you often see like hotmail, gmail, yahoo mail. Webmail allows users to access email at any time.
4. What is SMTP-IN Queue?
Before distributing mail to Local queues or Remote Queues, the SMTP protocol does a backup operation of all email messages sent from the enterprise's email server in the SMTP-IN Queue. In other words, SMTP-IN Queue is the store of information before it is sent.
5. What is Local Queue?
After receiving mail information, the system will automatically coordinate to classify and arrange the mails in a straight line order before being sent to the recipient's mailbox. The main message queue is the Local Queue.
To enhance security and keep the email server system safe, before mail is sent to users, local queue and remote queue will conduct virus scanning. Then check for spam to be sure of the quality of the outgoing mail. Avoid the case that the mail server is listed by the Blacklists as spam IPs.
6. What are Local Mailboxes?
Local Mailboxes are mailboxes of accounts registered with the company's mail server account.
7. What is Email Authentication?
Email Authentication is a feature that confirms the identity of users when accessing email mailboxes. This feature helps you secure your own correspondence. In other words Alternate Email is a form of backup email. When you forget your mail server's password, you can use this email to help you recover your password quickly.
8. What is Mail Exchanger Record (MX)?
The MX record is responsible for directing email to your mail server. MX records are usually accompanied by an A record that will point to the IP address of the mail server. A pref parameter has a numeric value to indicate the priority of the mail servers. The smaller the pref value, the higher the priority.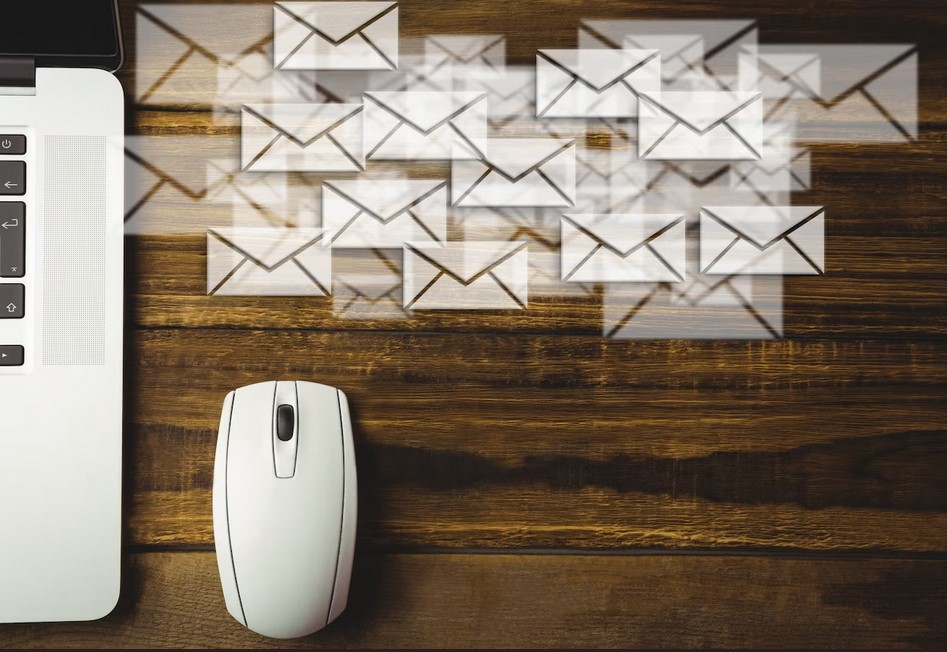 VII. Where should I register for Mail Server?
In order to give users the best Mail Server experience, service providers always try to have an internal process in the system that is adequate for the smooth operation of receiving and sending emails.
To use Mail Server effectively, businesses need to find a reputable Mail Server provider. With quality Mail Server service, businesses enjoy the best features that Mail Server has. Currently, there are many reputable mail server service providers.
VIII. Smart solution for large email needs
With great usage needs, Email4B will be one of the most optimal choices. Let's learn more about Email4B solution below!
1. What is Email4B Solution?
Email4B is also known as Email For Business. This is an email service for businesses with large and high-quality email needs. Email 4B is installed and operated on a Windows server 2016 (or 2019) with a 100% SSD Enterprise hard drive.
2. Advantages of Email4B
Dedicated IP range for highly reliable domestic and international email. Email4B uses private IP for email to help limit email to Spam or spam folder. Smart mail filtering system, updated in real time to help avoid emails containing Viruses, malicious codes... Specifically as follows:
Email4B makes your organization more professional by labeling your regular email ID with your corporate domain name.
Fast and stable: Email4B uses Cloud Server technology, so the download speed and data processing are best optimized.
A strict privacy policy ensures your important information is safe and secure.
Save time because you don't have to deal with spam emails, improve work efficiency.
Currently, there are many preferential policies for businesses when registering for Email4B. What are you waiting for without upgrading your company's email system. You can learn more great features of Email4b through the article: "What is Email4B?".
Using different types of Mail Server brings users, including individuals and businesses today, many conveniences and benefits. Which includes saving time, fast storage, data transmission speed with tight security. Hopefully, through this article, you can make the right choice for your business.
Web QR