Business email service providers
For a long time, companies have always used email to communicate and handle their work. Email is the most common tool in the office to exchange information and handle work. Therefore, choosing a business Mail Server solution is a top concern.
Viet SEO is one of the pioneering companies to build an email system running on its own server. The email service fully supports the most complex requirements of today's businesses.
- Email Response large number of full-featured offline techniques Email, Webmail, Outlook, Mobile Phone.
- Control Panel to manage and create email to employees, Establishing maximum capacity of each email.
- Support to setup email offline email forwarder.
- Employees can change their own password.
- Check the contents of the employee or the Email Manager (Head of control over employees or directors to control the head and staff).
- Anti Virus, Spam extremely effective.
- Support for weekly backups (We only keep a maximum data backup within 6 months).
(*) Park domain: Allow only domain configured on the email server forwarder
6GB


Disk space

12GB


Disk space

25GB


Disk space

55GB


Disk space

6


Email address

25


Email address

55


Email address

110


Email address

6


Email forwarder

25


Email forwarder

55


Email forwarder

110


Email forwarder

1


Mail list

2


Mail list

3


Mail list

10


Mail list

0


Park Domain

0


Park Domain

0


Park Domain

2


Park Domain

SSL encrypt
SSL encrypt
SSL encrypt
SSL encrypt
SpamAssassin & Kaspersky
SpamAssassin & Kaspersky
SpamAssassin & Kaspersky
SpamAssassin & Kaspersky
Catch all
Catch all
Catch all
Catch all
SPF / DKIM /
DomainKeys
SPF / DKIM /
DomainKeys
SPF / DKIM /
DomainKeys
SPF / DKIM /
DomainKeys
Backup SMTP
Backup SMTP
Backup SMTP
Backup SMTP
110GB

Disk space

210GB

Disk space

260GB

Disk space

220

Email address

320

Email address

530

Email address

220

Email forwarder

320

Email forwarder

530

Email forwarder

15

Mail list

20

Mail list

40

Mail list

3

Park Domain

5

Park Domain

7

Park Domain

SSL encrypt
SSL encrypt
SSL encrypt
SpamAssassin & Kaspersky
SpamAssassin & Kaspersky
SpamAssassin & Kaspersky
Catch all
Catch all
Catch all
SPF / DKIM /

DomainKeys

SPF / DKIM /

DomainKeys

SPF / DKIM /

DomainKeys

Backup SMTP
Backup SMTP
Backup SMTP
Building Mail Server System For Business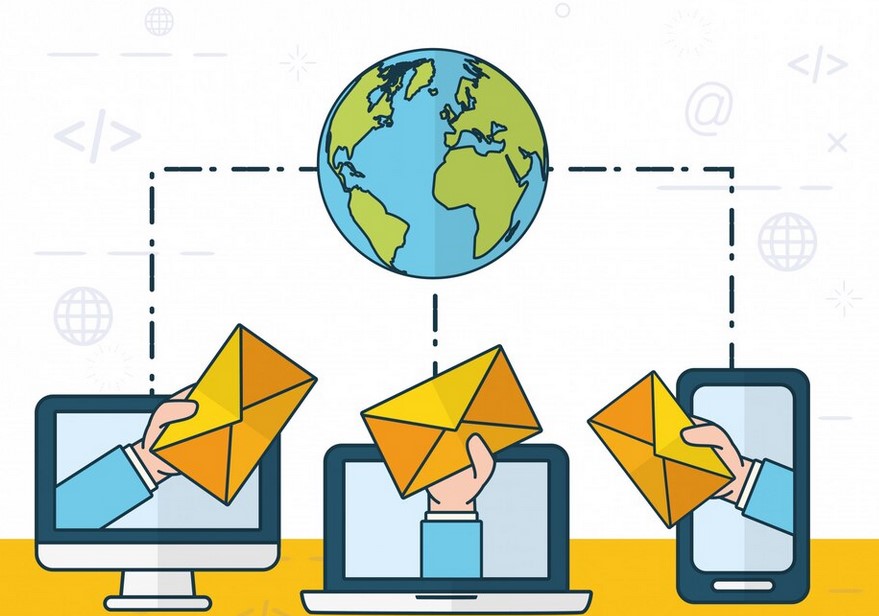 I. What is mail server?
Mail Server (Vietnamese name is electronic server) is one or more servers installed to receive and send email messages. When the Mail server system is successfully installed, you can receive the sender's mail and send it to the recipient's address.
Nowadays, Mail Server solutions are widely used in enterprises. This is an indispensable method of communication, work exchange and group work for customers.
Because the current Mail Server system is increasingly secure and professionally used, customers can promote their business company name through the domain name extension after the email.
In addition, when using Mail by domain name for your business, it increases the trust of the business in the eyes of customers.
II. What are the benefits of a mail server system?
The professionalism every business needs. An email address like yourname@yourwebsite.com not only looks more professional but also increases the credibility of your business.
Marketing for your business. An email attached to the domain name will help customers easily look up company information and access the website.
Today's leading Mail Server systems are equipped with an intelligent spam filter of up to 99.9%. Spam filters are developed by the world's leading technology engineers.
Developed on the cloud computing platform, your data is very safe and secure to operate anytime, anywhere. Synchronize all devices.
Build a professional working environment with team work tools such as documents, spreadsheets, slides... Also provide tools for chat, video conferencing...
Admin can manage the resources of users in the enterprise. Important resources are deleted Admin can quickly recover.
As an Admin, we can easily upgrade the capacity and configure the automatic backup function of outgoing and received data.
III. Cheap business email hidden risks
The cheap business mail systems in Vietnam today are due to:
Businesses build their own mail server systems and then decentralize users for you. These mail systems are still young, so businesses face some problems.
1 System malfunction
System errors such as server explosion, electrical short, cause your email system to stop immediately. All communication activities with customers will be stopped immediately.
When something goes wrong this is really a big loss for your business.
To fix unnecessary errors, please stop using cheap mail service. When using a mail service every year, it only fails once for a few hours, it makes us uncomfortable.
What will it be like when using email but today it fails this, tomorrow it fails that?
2 Loss of all data due to Hacker
In addition, no experience in security, so this mail service is very easy to be attacked by hackers.
In fact, there are many unfortunate events that happen like being hacked by hackers to scam businesses.
Hacker's trick is to take advantage of the service's poor security and user's carelessness to infiltrate the corporate email system for the purpose of capturing information exchanged between businesses and partners/customers.
Harker then creates a fake email address or accesses the victim's account to send emails with phishing content to take money from the business.
The world's leading Mail server systems with thousands of technology engineers to make your Mail system safer, more secure and data loss is impossible.
3 The interface is not user-friendly
Business email services almost exclusively use business domain email. No teamwork features, providing teamwork tools.
Complex interfaces that are not installed carefully should slow down your work.
Really when working in a modern working toolkit the minimalist interface everything gives us enough to get the job done.
With such an environment working will be very effective.
When using cheap business email, there are still many risks, so you should consider using it for your business.
Next, I will introduce to you the top mail server systems for businesses today.
Web QR