Key steps to run Google Ads ads
Steps to run Google Ads
Google Ads is a search advertising tool that has proven to be extremely effective over the years. Google is considered as the most searched information website today.
Google Ads is an effective form of advertising by Google because it directly hits customers who have a need to buy and find advertising to visit the website and make a purchase.
Your ad will be shown in the first 4 positions and the last 3 positions of Google's search page, and you only pay when customers click to go to your website.
With few search keywords, customers can easily see and visit your website. With millions of visits every day, your brand will quickly attract attention and from there customers will consider and make a purchase.
Here are the main steps to create a Google Ads ad campaign:
1. Sign up for a Google Ads account.
Visit the Google adwords ad creation page https://adwords.google.com/, select start now and log in to your gmail.
2. Set criteria such as daily budget, region and time to show ads...
3. Set the cost per click when a customer clicks and visits the web.
4. Write ad copy and add/remove/edit keywords.
5. Optimizing the landing page, you pay attention to the factors such as loading speed, is the website mobile-friendly, is the content standard...
6. Set up remarketing audience (Re-marketing)
7. Monitor and optimize ads.
Above are some steps for you to run your own Google ads. If you need further advice please contact us.
This is easy to understand how the work called SEO - Search Engine Optimization - Optimizing search engines.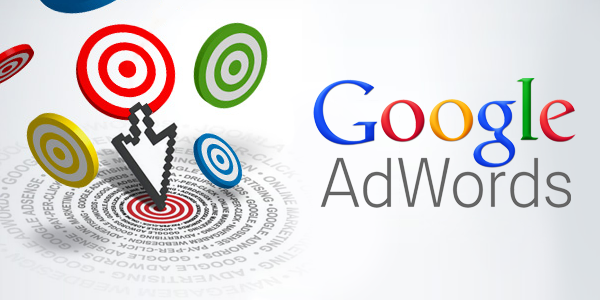 Currently, SEO - Search Engine Optimization is considered the best method to provide information of a website to the user, thereby turning them into your potential customers.

Search engine optimization is a set of methods to improve the ranking of a website in the results pages of search engines and can be considered the most important part of online marketing. The term SEO can also be used to refer to those who do the work search engine optimization, is the advice given optimization projects for clients' Web sites.

The search engine displays a list format in the search results page (SERP) includes paid listings, advertising listings, paid listings follow click and search listings for free. The goal of SEO is mainly aiming to improve the ranking of free search listings in a number of keywords to increase volume and quality of visitors to the site. SEO is sometimes an independent service or as part of a marketing project and can be very effective in the initial stages of development and website design phase.

Currently, the awareness of website administration in Vietnam in particular and the world in general aware optimizing websites for search cheeks point to very little. The users are not aware of the importance of website optimization, or methods for search engines to index.

The time on the Internet search engine 3 most effective and the most popular:
- http://www.google.com
- http://www.live.com
- http://www.yahoo.com

SEO can be considered as a technique, a real secret for each administrator, website development, or merely people working in the field of communications.
Web QR