Instructions on how to run effective Google Ads ads
Online advertising with Google Ads is one of the most effective ways to reach new customers and grow your business. Before you can get started, however, you need to know how to use Google Ads effectively to maximize the return on your ad spend and avoid making mistakes. Let us guide you how to run ads on Google Ads effectively from A - Z.
I. What is Google Ads?
Google Ads is an online advertising platform owned and operated by Google. This is also the largest online advertising network, widely used in the world to reach new customers and grow business for businesses.
Advertisers who choose to use Google Ads can target users on two main networks - the search network and the display network.
The search network refers to pay-per-click advertising. Usually, users will search for information about their field of interest by related keywords. Therefore, businesses should learn and research carefully the keywords that may appear in the search.
When users search for keywords, they will see the ad content you display, and if interested enough, they will click on the link to see the details. Such pay-per-click advertising is called paid search.
The Display Network gives advertisers the option to place visual banner ads on web pages. The Google Display Network reaches about 90% of global internet users, a potentially large audience.
II. Benefits of Google Ads
Signing up for advertising on Google Ads allows you to take advantage of the benefits of online advertising, including some of the following:
Choose the right target audience.
Appears a lot on Google's partner platforms.
Clear advertising costs, only charged when users click.
Track ad performance (budget, attrition, clicks, impressions).
Easily measure campaign performance.
III. Google Ads form
Depending on the target customer and purpose, businesses can choose from the following 7 types of advertising:
Search ads allow you to reach people while they search for the products or services you offer on Google.
Display Ads - Google will push their partners (other platforms) to show your ads.
Shopping ads appear on search results and the Google Shopping tab.
Video ads allow you to show video ads on YouTube and other websites.
App ads help you find new users and increase in-app sales.
Local advertising helps you drive people to physical stores and locations.
Google Ads starts with one goal and one campaign. You will choose the type of campaign based on your marketing goals, brand strategy, and amount of time you can invest.
IV. Steps to run effective google ads.
Step 1: Sign up for gmail
Signing up and creating an account with this system is completely free and easy, it only takes a few minutes.
If you already have a Google Account (Gmail), enter as required, then click the "Sign In" button.
If you don't have a Google Account or want to sign in with a different email address, click the "Create Account" button at the bottom of the screen and follow the instructions. Once done, remember to "confirm your account".
Step 2. Create a Google Ads account and set it up
To advertise on Google Ads, you need to create and link an ad account to your website.
On the Google Ads page, click the blue "Get Started Now" button in the upper-right corner. Select the Email you want to register.
If you already have a Google Account (Gmail), use it. If you want others to be able to use your Google Ads account, you can invite them once you've created it.
Go to the Google Ads website (https://ads.google.com/home/) and log in, select "new campaign" and get ready to build your first campaign.
Choose an advertising objective for your business: Selecting this tells Google who you want to target and how Google will get paid for meeting your goals.
Increase the number of calls: select this if your business's potential customers grow through switchboard/telephone channels.
Increase the number of customers visiting the store: select this if you want to increase the number of people visiting the store to see directly.
Increase website sales or signups: if you have an online business (without a store), consider this.
If you are already proficient in the advertising steps, choose "Switch to Expert Mode" to follow the instructions faster. .
Business setup: Fill in the business information that corresponds to the requirements of Google Ads.
Write a headline for the ad.
Now it's time to actually create the ad. In this section, you can write the title as well as the description of the ad. On the right is a sample frame for you to preview what you set up.
When you finish writing the requirements, click "Done and create next ad" if you want to add another ad to your ad group.
Otherwise, click "Done".
Step 3: Payment method
Google Ads only accepts payments via international cards, namely Visa/Master card. Note that domestic ATM cards will not be supported. There are 2 types of Visa/Master card:
Visa debit card: Similar to domestic ATM card. You must add money to your account to use it.
Visa credit card: Credit card has a limit in your account for you to use first and pay later with the bank.
Depending on the purpose of using the card of each individual, you can choose to meet the right needs. Currently, there are many reputable banks such as Techcombank, ACB, BIDV, VietinBank...
Step 4: Choose the right keywords
Choosing the right keyword list for your campaign can help you show your ads to the right groups of customers. Keywords should match, related to the terms potential customers are likely to use to find products or services.
Meeting the right needs of users will help increase the likelihood of conversion for your product or service.
Here are a few suggestions to help you easily build your keyword list:
Think like a customer when you create your keyword list.
Choose specific keywords to target specific customers.
Choose generic keywords to reach a wide audience.
Group similar keywords into ad groups.
Step 5: Set up payments
This part is quite simple. You enter all your payment information as well as any promotional codes you have to get the discount. Specifically, follow these steps:
Tap the settings icon → Billing & payments.
Select a country or territory → Continue.
Enter your business address → Continue.
Select submit and activate.
Payment method: manual payment - you need to pay before your Google Ads run.
Set up payment, that means you have completed the basic steps for advertising. Now let's take a look at the steps to track campaigns as well as how to make Google Ads more effective.
Step 6: Set up ad placements: create areas where businesses can provide services
a. Set up a location by radius: select the geographical area that the business is targeting
b. Set up specific locations: if your business has multiple locations to sell, you can select this and set up more as required.
Step 7: Set a budget
There are two ways to set a budget:
Google calculates and recommends the average amount paid per day for an ad campaign. For this need, you choose "Select a budget option" and choose from 3 options.
You manually set the desired payout amount.
"Duration": the end date of the advertising campaign.
Note: Google will charge for 1 day pay based on the number you choose. If within 1 day the limit is exceeded, Google will not show your ad anymore, but must wait until the next day. Therefore, when filling in the budget, please calculate and consider carefully, possibly based on some of the following techniques:
Keywords and average pay for keywords (based on Google Keyword Planner).
Advertised regional coverage.
Estimate the number of visits and conversion rates.
Step 8: Set advertising costs on Google
After completing the setup steps, you need to check that your ads are running smoothly, and monitor and measure the effectiveness of your campaigns.
a. Select "All Campaigns"
↳ "Tools"
↳ "Planning"
↳ "Keyword Planner"
Please note that you should choose the information field according to your needs.
Discover new keywords.
Get predictions and search volume. (Get search volume and forecasts).
The table that appears is a table measuring the results of the campaign:
b. Select keywords that match the category and product name, then select "Get Started".
Google Ads will display a table of keyword suggestions with attached bids for you to choose from.
Choosing a bid for advertising is a priority, you should consider and calculate the amount of payment to be highly effective, just as you want it to be.
Otherwise, businesses will have to spend a lot of money and time on advertising but not get the expected results.
Step 9: Write an attractive ad
A sample Google Ads ad includes:
3 titles - 1 title of 30 characters.
2 descriptions are 90 characters long.
Total length is 270 characters. So how to have an ad that attracts target customers with only 270 characters? Always stick to the following factors.
Write short, clear and to the point. On the right corner there is a preview table (the table looks at the actual when the ad is running), you see to balance the length of the text, ensure enough meaning and not cut off the text.
The main keyword phrase should appear twice: once in the title and once in the description.
Convey valuable product information to customers.
Do not use special characters.
Each campaign, device (computer, phone) should be a different message to optimize.
Use interactive CTAs.
Step 10: Optimizing landing page content
Google Ads is the first step to help your products reach your target customers. Therefore, everything you convey to customers must be really impressive for them to care and convert to buying behavior.
Landing Page is one of the tools you need to pay special attention to. Don't let a superficial landing page make you lose visitors with a lack of information.
Presents a beautiful interface.
Satisfy the information and needs of customers.
Fast page loading speed. For businesses with online campaigns, this is extremely important. Customers don't like waiting.
Each device must be clearly presented.
Limit popups.
Captivating title with 65 characters. (Don't use big, realistic words like subtlety, make them bold so customers can remember).
Heading, subheading must help customers grasp additional content quickly.
The writing is clear and coherent.
Words that match the target audience.
CTAs that match the reader's journey
In addition to the above notes, you can install more conversion measurement to understand if your landing page needs further improvement.
Step 11: Set up the remarketing audience (Re-marketing)
For customers who have a need for products, they will visit the website and fill in related keywords. At this time, businesses need to use re-marketing to continue to reach customers, creating conditions for increased purchase demand.
When searching for products for the first time, customers still consider prices and incentives between many parties. They will refer to many other supply brands, other competitors to have the right choice.
Go to the Google Ads page to collect the Remarketing code and install it on your website.
When the user visits the website, the system will remember the cookie in the remarketing list. From here, businesses can refer to the next advertising plan to convert customers' purchasing behavior.
Both the "search network" or the "display network" require users to have a 30-day history of activity, however:
The search network needs a minimum of 1000 hits per day.
The Display Network needs a minimum of 100 hits per day.
Step 12: Monitor and optimize ads
Google Ads will never be complete and effective if we don't track and optimize it with metrics.
How will you track Google ads?
Measure conversions directly from your Google Ads account
Measure Google Ads conversions through Analytics tool
In parallel, there are 8 simple ways to optimize ads:
Update bids as needed.
Remove ineffective keywords.
Adjust and re-allocate reasonable budget.
Search Query Processing (add or negate).
Create ads by time frame.
Set device priority.
Set geographic area priority.
Turn off/Change the ad template (if necessary).
In addition, you can refer to a few other tools that support testing and scoring for campaigns such as Adsngon, Adscore to have the most optimal view.
With a free trial, businesses will get support for things like:
Evaluate effective advertising.
Avoid spending budget costs.
Don't spend too much time on ad management.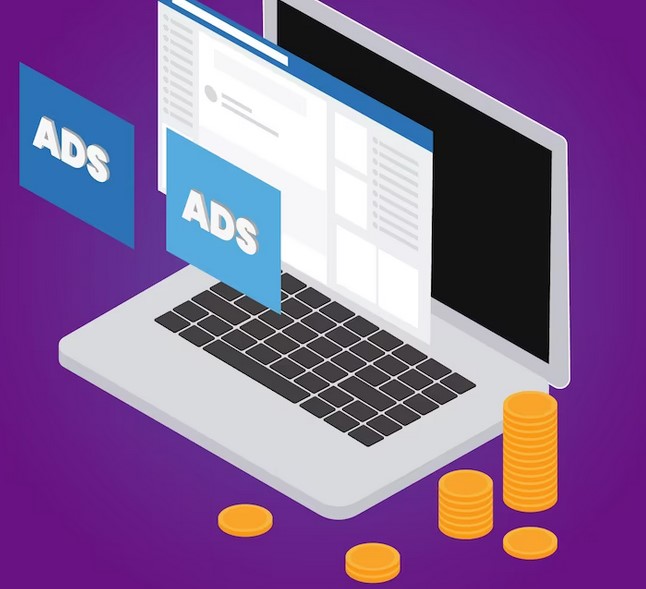 V. Google Ads account advertising history
If you use Google Ads to advertise your business for a long time, Google will remember and always give you the best policies, because now you are already a loyal customer of Google.
However, don't rely on your credit for the mistakes we've listed above, because Google's copyright and policies will still be advertising guidelines that you must adhere to.
Always keep in mind the conditions sufficient to avoid disadvantages in running ads:
Keyword quality (note the keyword match usage).
Quality and beautiful landing pages.
Re-optimize the campaign.
Always think about the customer - the person, then the tools needed. This is not only good for advertising projects, but also fosters goals for your own business.
3 basic keyword matches of Google Ads.
To avoid mistakes in keyword setup, you need to know and understand the definitions of keyword match in Google Ads.
There are 3 basic match types:
Broad Match: When you add broad match keywords, your ad will show when people search for certain keywords, no matter what potential customers intend to do. Even if they are not ready to buy the product, as long as they mention some words that you have set up in the campaign, your ad will show to them. To enter a broad match keyword, simply add it and don't use any form of punctuation - no quotes, no single quotes, no quotes.
Phrase Match: When you target phrase match keywords, your ad will appear when people search for your keyword in that exact order. If you want to enter a phrase match keyword, enclose it in quotes, like this: "black nike".
Exact Match: With exact match, your ad will only show when the exact keyword you've set up is entered as the exact search term.
Still using the keyword "black nike" above as an example, your ad won't show when people search for "where is black nike". To add exact keyword match, simply enclose the keyword in square brackets, like this: [black nike].
According to this study, exact-match keywords convert better than broad-match and phrase-match keywords, but the average monthly keyword search volume is often lower than broad-match keywords.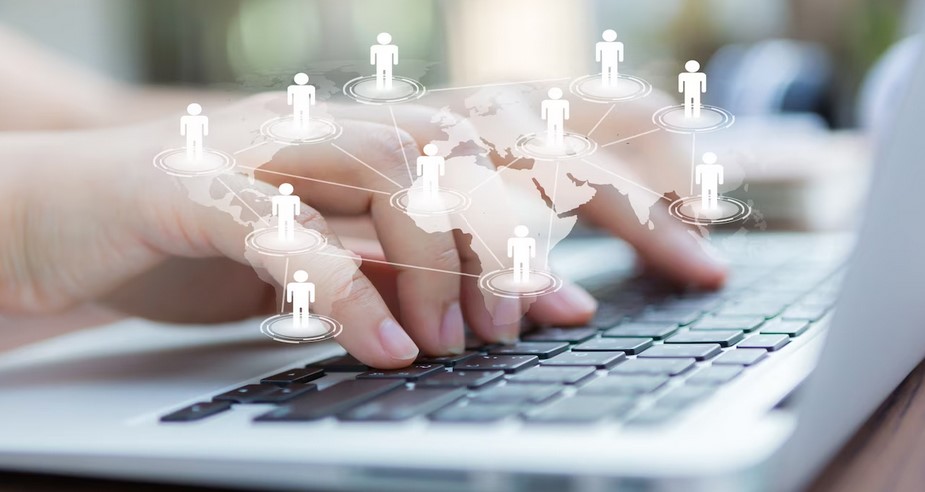 VI. 7 mistakes when running Google Ads
Avoid the 7 mistakes below to make your advertising more effective and save your budget.
Mistake 1. Running Google Ads will definitely close the order easily
Google only helps your products and services to reach more audiences, to be precise, to distribute ads and products to customers in need.
The transition from visiting a website, reviewing a product to a purchase, depends on many factors. Eg:
Product quality.
Service quality.
Is business information reliable?
Product/service price
Unique promotional content.
When these characteristics of the business are well implemented, potential customers convert to buy for sure. So, before running an ad for your product, prepare well and consider the key factors.
Mistake 2. Not Optimizing for Remarketing Campaigns
Remarketing is an advertising method used to reach visitors who have visited a website but have not yet converted into customers.
Nowadays, a lot of people insist on using remarketing campaign, however, only a few of them put effort into properly optimizing and actually repositioning the ad to make it more effective. .
While a properly optimized plan can do wonders for any marketing campaign, a poorly optimized plan can quickly turn into a complete waste of time. and resources.
Everything can change over time, including world trends or buying behavior. So you need to track the conversion rate to get the best optimization or remarket your ads. Maybe just re-optimize the title or content to attract potential customers and increase conversion rates.
Mistake 3. Using unreliable ad units
Choosing irresponsible and inexperienced Google Ads ad units will lead to bad consequences for your campaign in particular and your business in general.
Do not choose companies that run ads that are too cheap, or have no experience running your line. Maybe they will use bad tricks to run temporarily or run repeatedly. Here are some factors for you to consider when choosing a reputable advertising agency:
Say no to "black hat" technology tricks that harm customers in the long run.
Ask to set up detailed plans and reports for the campaign.
Commitment to transparency about data and processes.
Index commitments include risks.
Mistake 4. Wrong keyword setup
There are three categories of keywords that you should be familiar with everytime you run Google Ads:
Broad match
Phrase match
Exact match
The mistake people often make is using the wrong keyword match type. Google allows you to run ads in any of the above keyword combinations. It is your sole responsibility to decide which one to use.
To understand more about keyword matching, you can refer to the article under "3 basic keyword matches".
Mistake 5. Not using negative keywords
On Google Ads, you should at least continue to expand your negative keyword list based on the search terms report.
You should start with a standard list of negative keywords that you can find online using tools like SEMrush's "Keyword Planner," or Ubersuggest.
On sites like Techwyse, you can also find a full list of negative keywords that you can use right away. These keywords will save you a lot of money on Google Ads, as they allow you to attract more qualified leads and discredit searches that aren't ready to convert.
Mistake 6: Running ads yourself when you don't understand how ads work
This will cause your budget to be wasted without any revenue.
The half-baked understanding of any form of marketing but still applying it enthusiastically and thoroughly is an implicit scourge for businesses. For example, with Facebook, trying to run ads without knowing anything about how the ad process works will have serious consequences such as being permanently locked out of the ad account.
Google is not so "harsh", but every mistake leads to useless resource consumption.
So, make sure to add background advertising knowledge or hire a suitable and reputable agency to help you run Google Ads.
Mistake 7: Landing page quality is not good or there is no specific landing page
Landing Page (Landing Page) as its name implies, is the final destination that businesses want customers to take the expected action on that page, such as making a purchase, registering for a consultation, ...
If the landing page is not attractive enough, your ad will be successful… cup.
So optimizing for landing pages is also an important part of ad optimization, please pay attention.
Conclude
Finally, you should be able to grasp the basic steps to create your own ad campaign. To advertise Google Ads more effectively, read carefully and understand the mistakes that previous advertisers have made. Hope you will have enough information and experience from the article to optimize your advertising campaign.
Viet SEO with many years of experience in running Google Ads, a professional and dedicated team will be a great suggestion for you!
If you are still struggling and don't know how to start with Google Adwords effectively? Or are you worried about consuming a lot of budget but the advertising effect is not as expected? So do not hesitate to contact Viet SEO immediately for advice and support!
Web QR