What is SEO?
SEO stands for "Search Engine Optimization". The goal of the SEO implementation is to put your website in the Top 5 or Top 10 in the first page results on the major search engines such as Google, Yahoo, Bing. Implementing SEO is a very independent job. But to achieve the best results, it should be used in conjunction with other tools such as Social Media, Email Marketing, etc. For businesses on the Internet, the battle for high positions on the leaderboard. Rankings of search engines are extremely important.
In the era of technology 4.0, business enterprises are always campaigning to catch up with the modern trends. Therefore, the traditional simple business model has been gradually replaced by online and online business.

To optimize business ability, businesses choose to prepare their own online selling tool, website, along with a marketing method so that their website will be known to many people.

So how should businesses choose to promote the website today? The answer that SEO Vietnam brings to it is "SEO". Let's find out "SEO" answers.

1. What is SEO?

Learn the basic concept of SEO, we can classify the concept of SEO from two angles as SEOs and business people.

1.1 From a technical perspective

"SEO" stands for Search Engine Optimization - search engine optimization.
This means that we will perform a series of tasks (such as optimizing speed, website structure, linking, writing articles ...) to help your website be well rated by Google and ranked in the top of Google search results.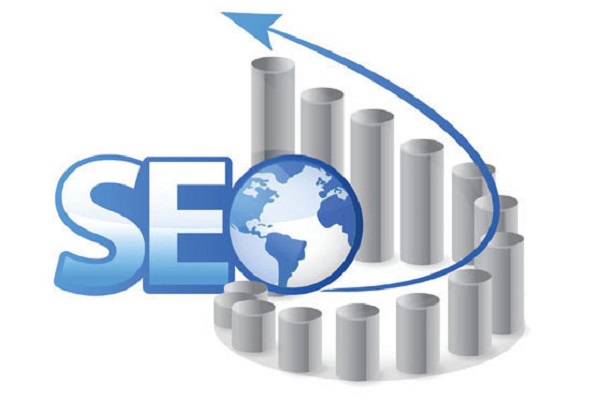 We have a few more notes:

Firstly, not only the search engine is Google but now there are many search engines such as Google, Bing, Yahoo, Yandex ... however due to the large number of Google users, when it comes to SEO , we all know it is doing SEO on Google.

Second: Being in TOP Google means being on page 1 Google search, the first 10 natural positions (excluding advertising results containing "QC" or "Ad")

1.2 From the perspective of online business

SEO is the way we lead customers to the website by helping the website to the top of keywords that customers search.
As a business, you have a product website, you want customers to find you, then from the perspective of SEO business will help you increase the chances of bringing the message (about sales or branding) to the exact opposite. The target audience and the exact information they want to find.

2. Learn about seo

In addition to the concept of SEO, there are many other issues that we need to know about to have a deeper and clear view of SEO. Specifically as follows:



- Forms of SEO

When searching for a keyword, you see the Top 1, Top 2 websites and imply that these are popular websites of big companies. In fact, it is not so webstie in top 1, top 2 is not necessarily the company with a large investment it may be small and medium-sized companies but applying SEO algorithms in Google that website can also rank. high top 1, top 2. Here are some common SEO forms.

+ Keyword SEO : How SEO focuses on a number of keywords. This way the number of customers will be small but the cost is low.

+ Overall SEO : This is the way SEO concentrates a lot of keywords on a specific website. But the cost is a lot but nowadays the website SEO service is being widely applied.

+ SEO Audit : The process of checking the status of the website has been optimized, based on many related criteria. Thereby it is also possible to assess how friendly the site is to search engines, as well as to the user.

+ SEO Google Map : Can easily understand that seo google map is optimal seo business location on Google search page. Search results on google is the map displayed on the right of the search results, they call it seo google map.


- Types of SEO technical methods : On-page SEO, off-page SEO

What is SEO On-page?

On-page SEO is to optimize what is displayed on the site such as meta, content, headings, images, etc. with the aim of increasing the ranking of the website on search engines.


On-page SEO refers to activities on a website to improve organic visibility. This largely means optimizing a website and content to improve accessibility, relevance, and user experience.

Some on-page SEO activities include:

Keyword research: Analyze the types of words and frequency used by potential customers to find a brand's service or product. Understand their intentions and expectations of users from their search.

Technical audit: Ensuring the website can be crawled and indexed, geographically targeted correctly, and free from errors or user experience barriers.

On-site optimization: Improve website structure, internal navigation
Web QR