Experience effective web design for business
Generally when designing a website for your business, companies often are not interested in this kind of web applications that are concerned too much about all the criteria from the web interface, functionality and all opinions of many. The common mistake that businesses make is increasing the budget but not effective applications bring. So experience will enable enterprises to apply the most effective? Vinalink web design company is regarded as one of the Vietnamese enterprises pioneer in this field has the following advice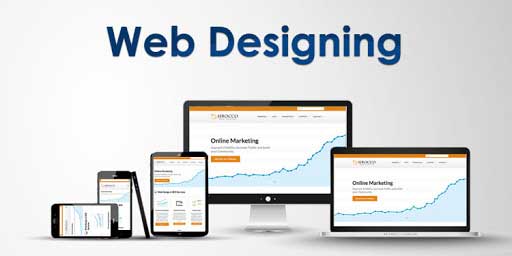 Website actually be divided into 3 main categories:

The first type is the "Software website" for the website using the code system to represent the anonymous function "processing, calculation ..." eg Press website, the portal with information processing functions news or stock websites, bank to process the data and e-commerce websites to interactive application services, products ... Characteristics of this type of website is the propensity of human technology in order to bring the level of treatment the best, fastest and most accurate interactive requirements of service providers and users. This type accounts for about 10% of the current website needs and costs for this type typically highest

The second type is "web page or web site presentation marketing" campaigns for marketing, product demonstration or the official website of the business for the purpose of the website as online marketing vehicles to promote the image company brand or product for internet users. Characteristics of this type should have exclusive designs, pretty heavy on performance, can add effects to multimedia effective impressive images. These sites need to be designed by the web design company on reputable Web sites are the face business or brand image. This category accounted for 80% of websites need web design today and the cost is also quite affordable and acceptable to most businesses

The third type is a "satellite site" for businesses already have many major websites and want to develop other satellite sites to the market segment for the product or do SEO for separate services. Features of this website is simple, focus on the main content and providing clear information, good code is optimized to make SEO easy. Website categories can use open source code or web templates to decrease deployment costs, but also need to be experts in Seo consultant to choose the best strategy. This type accounts for 10% of the sites current needs and costs to a minimum and also known as cheap web.

Thus, if businesses want to invest in a large system such as supermarket online, social networking applications, portal or account management software customers need to use large, the first type at high cost . But most businesses are using propensity Marketing website, offering and promoting brand products to the second type is consistent with a moderate budget, but reached the highest efficiency for customers. There are many cheap web service launched hit ignorance of customers using the service and completed the majority of businesses have had to redo the website and find reputable companies to use the service more it is because of cheap web services offer inferior quality product against the requirements of businesses and products that quickly goes wrong business objectives that need.
Web QR