Ways to check website rankings on Google
How to check Google rankings
If you don't think your Google rankings are important, think again. By pushing your content from the 10th position on Google to the first, you will increase your click-through rate 10x.
However, if you don't check your rankings on Google, you won't know where to focus your efforts to get more clicks and increase your organic traffic.
Read on to learn how to check Google rankings and the best tools to use.
Why is it important to check your Google rankings?
The position you rank on Google search results directly affects the amount of organic traffic you get on your website. Half of the clicks go to the top search result on Google, while every other result must share the other 50%.
To become a search result for people searching on Google, you need to get that number one spot.
This is because the site at the top of the search engine results page (SERP) is considered the highest authority. For search engine (SE) users, the number one result is most likely the correct or most helpful answer to their query.
By checking your rankings on Google, you know how much effort you need to get to the top and who you need to compete with. But that's not the only reason to check Google rankings.
Checking where you appear in SERP results helps you improve your search engine optimization (SEO) to attract more potential customers. Understanding where you're ranking for a particular keyword will give you an idea of your target audience's search intent and how well you're meeting those needs. This helps inform your future SEO strategy to optimize your content and increase your keyword rankings.
Also, by checking your search engine ranking, you prioritize content that needs optimization. You're better off ramping up your SEO efforts on articles that miss the top positions instead of trying to push the 15th post up the rankings.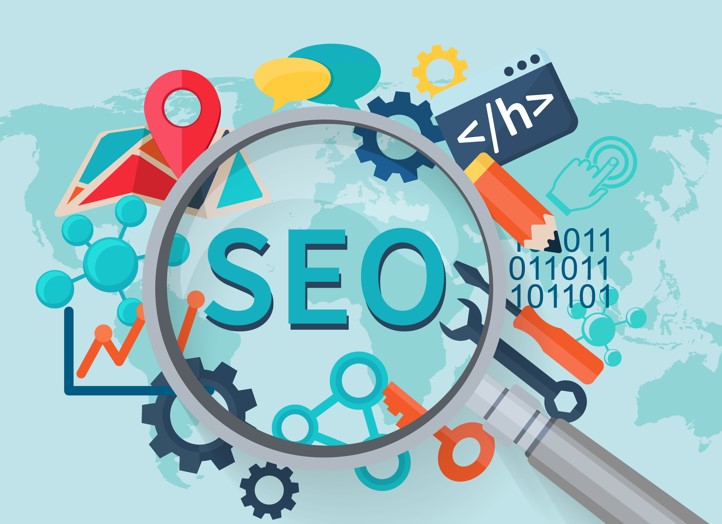 When searching for keywords on Google, you see that your website has different rankings after each search, try one of the following ways to determine the final ranking result:
1. Use an incognito browser:
When using an incognito browser, your previous search history on Google is not recorded and the latest search results are retrieved from Google's servers. To use this keyword rank checker, simply do the following:
- For Chorme: After opening the Chrome browser, press ctrl + shift + N. Then you go to Google and proceed to check keyword rankings as usual.
- For Firefox: You also proceed to open the Firefox browser, press Ctrl + shift + P. Then you go to Google and proceed to check keyword rankings as usual.
You notice that you are opening google.com.vn or google.com and the language displayed on Google is Vietnamese, English or other languages.
2. Use rank checking tools:
You try to check your website rankings with the following software:
http://www.allorank.com/check-position
https://www.searchenginegenie.com/google-rank-checker.html
In addition, you can use rank tracking tools to check Google rankings easily.
Although you can check the Google rankings of each individual target keyword, it is extremely time consuming. Instead, try using a rank tracking tool to get a full overview of how your SEO strategy is working.
Here are the top eight tools to check your keyword positions and see how your site ranks.
1. Google Search Console
Created by Google, this tool is specially designed to monitor your website's presence on the popular search engine.
Google Search Console makes it easy to monitor your site's ranking performance.
Follow these steps to check your rank in GSC:
Just click the 'Search Results' tab under Performance
Click 'Queries' to see all the search terms your site is ranking for.
Make sure you select the average position in the chart to see it in the table below.
It not only shows you where it ranks, but it also shows the number of impressions and clicks you received for this keyword, as well as your click-through rate.
Google Search Console is free to use. Just connect the site through your domain name server.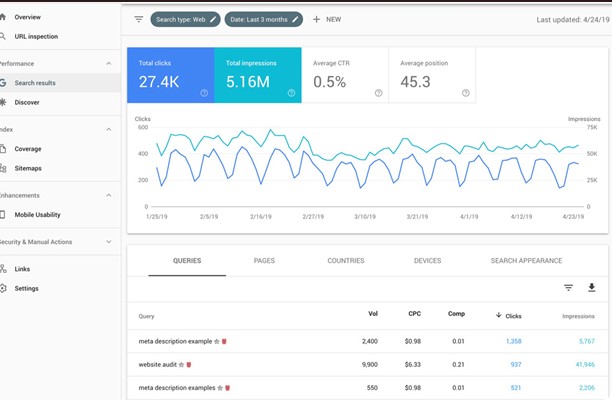 2. Ubersuggest
Built by Neil Patel, Ubersuggest is a comprehensive SEO tool. Not only does it help you understand your Google keyword rankings, but Ubersuggest also provides information about your technical SEO and offers competitive analysis.
Use the Keyword Analyzer tool to get a keyword ranking report showing the search terms your site is ranking for. This report shows you your search volume, position, established hits, and keyword SEO difficulty.
You can also use the keyword planner to uncover viable targeted keyword ideas, build keyword lists, and discover content ideas.
You can do five free searches per day, but you'll only get limited results. Plans start at $29 per month for one user, with a seven-day free trial.
3. Ahrefs
Ahrefs is one of the top SEO tools on the market, designed to provide insights into your SEO performance. While the tool's rankings checker is only a small aspect of its entire functionality, it is extremely useful in giving you insight into your SE ranking.
Ahrefs' rank tracker shows you keyword rankings for both desktop and mobile searches. You can also check your local ratings.
Simply enter your website and the rank checker will show you the keywords you rank for, position, keyword difficulty, and search volume.
Ahrefs will also let you know if you're ranking for additional Google features, such as featured snippets, sitelinks, top stories, image bundles, and the "people ask too" section ".
Plans start at $7 for a seven-day trial and then $99/month after that.
4. SEMRush
SEMRush is another popular SEO tool designed to help marketers build a strong SEO strategy. This tool helps you research your target keywords and look at the keywords that you rank for organically.
Use the Organic Research tool to import your site and determine what keywords your site is already ranking for. The ranking report will show you where you rank, the difficulty of each keyword, and the search volume associated with each term.
You can also use the Location Tracker tool to set up tracked keywords and track your performance. This section of the tool has graphs and charts that provide representations of your keyword performance.
Use this to learn about your keyword position and ranking distribution, which pages rank for your chosen search terms, and whether you rank in Google snippets.
The tool is free for one user with one project. For upgrades, plans start at $119.50 per month for five projects.
5. MozPro
MozPro is also a comprehensive SEO software that includes a rank checker tool. Besides ranking tracking, MozPro also helps SEO professionals perform site checks, backlink analysis, and keyword planning.
This tool helps you to track your target keywords. You enter your focus keywords and MozPro will show you how you do it for both mobile and desktop visibility. It will also show if you have been downgraded in the last month.
Unlike other SEO platforms, MozPro uses STAT, the most advanced, detailed rank tracking tool in the world. Most other rating platforms give you average positions, but MozPro's software gives you accurate real-time results that change during the day.
Plans start at $99 a month with a free trial.
6. SERANKING
SEranking is another comprehensive platform for SEO that provides tools to help marketers with SEO audits, backlink analysis, SEO reports, social media analytics, and keyword tracking.
This keyword tracker does not automatically give you reports on your organic keywords. It helps you to track your target keywords. However, once you set up the project and choose the keywords you want to track, the project will suggest keywords based on your organic results.
You can set a keyword's geographic location to track local ranking scores. You can also add competitors to compare. This tool will suggest competitors you might want to track.
For your tracked keywords, SEranking will show you your position, average overall ranking for all keywords, average overall visibility, traffic forecast and whether you appear in SERP features.
If you want to track organic keywords, you need to connect this tool with Google Analytics and Google Search Console.
Plans start at $18 per month for ten projects, with a 14-day free trial.
7. Sitechecker
Sitechecker is a full SEO suite that provides tools to complete website audits, monitor backlinks, monitor site performance, and monitor search results rank.
The Rank Tracker helps you track the performance of your chosen focus keywords and shows you the organic keywords that rank for your site.
You can adjust tracking by geographic location and language. You can also track keywords on many different search engines, not just Google.
Helpful graphs showing how many keywords are in the top positions, as well as those that rank in positions two to three, four to ten, and so on. You can click on a search term to see articles that rank for this particular keyword. It will help you prioritize the content you should optimize.
The tool is free to use for your first ten keywords. Plans start at $23 per month for three sites, with a seven-day free trial.
Web QR