Top 10 Secrets to Increase Your Website Ranking on Google
Getting started with SEO can be complicated, but with the ways introduced in this article, you can increase your website's ranking in search engine results.
This is the way to increase your website ranking and increase traffic to your website.
How to increase your website ranking and SEO
1. Working with On-page SEO
One of the important things you can do is focus on your on-page SEO. This includes optimizing your site for the right keywords, using search engine friendly title tags and descriptions, and making sure your site is easy to navigate.
If you have content on your website, try to write it useful and long enough. Online marketing experts believe that longer blog posts tend to rank higher in search engine results. Also, make sure to include images and videos in your content.
People love images, and they can help break up text and make your posts more engaging. Search engines also love rich media content, so including images and videos will help you improve your SEO even further.
2. Use LSI keywords in your content
LSI (latent semantic indexing) keywords are words and phrases that are related to your main keyword. They tell search engines what your page is about and help you rank for longer tail keywords.
For example, if you are writing a blog post about SEO, some LSI keywords might be "search engine optimization", "SEO tips", or "how to improve your SEO".
So how can you find LSI keywords to add to your content? One great tool is the Google Keyword Planner. Just enter your keyword in the "origin keyword" field and click "get ideas". Then, under the "keyword ideas" tab, you will see a list of related keywords that you can use in your content.
Once you have a list of LSI keywords, try to include them in your content naturally. Don't stuff them in just for the sake of it; make sure they really add value to your post.
3. Write content that matches the search intent
Writing content that matches search intent is one of the best ways to improve your site's rankings. In other words, write content that people are actually looking for. When your content matches search intent, you can reduce bounce rates, improve user engagement, and increase your chances of ranking in the SERPs.
To find out what people are searching for, you can use the Google Keyword Planner (mentioned earlier) or another keyword research tool. Just enter your main keyword and see what comes up.
For example, let's say you sell supplements and you want to write a blog post about the benefits of reading. When you do a search for "benefits of reading", you will find that there are many different searches related to this keyword.
Google pays attention to how users interact with your website. If a large number of people leave your website after accessing your website from the search engine results page (SERP), this is called a "pogo stick" and it sends a signal to Google. that your content is not relevant to what people are searching for and it will affect your SEO.
Make sure you're writing content that really aligns with what people are searching for. Otherwise you will only have so many users sticking to pogo and eventually Google will lower your rankings.
4. Improve your Technical SEO
Technical SEO is the process of optimizing your website to help search engines crawl and index it. In other words, it's all about making sure your site is easy for search engines to understand and navigate.
There are many different aspects to technical SEO, but the most important areas to take care of to improve your SEO are:
XML Sitemap
Website Architecture
URL structure
Structured data
Thin content
Duplicate content
Hreflang
Canonical card
Page 404
Redirect 301
Another important area to consider is how fast your website loads. Site speed is one of Google's ranking factors, and if your site takes too long to load, it affects your SEO. Tools that will test your loading speed and give your recommendations on how to improve site speed include Google PageSpeed Insights, Pingdom.
5. Create 10x content
10x Content is shareable, informative, and entertaining content that people will want to read and share. This is also the type of content that will help you build your audience and boost your site's rankings in search results.
One of the best ways to create 10x content is to come up with evergreen topics that are always relevant. For example, if you have a health and fitness blog, you could write about the benefits of exercise or healthy eating.
The key is to come up with relevant topics no matter who reads your post. And since these topics are always relevant, they have a higher chance of ranking higher in search engine results.
Other ways to create epic content include making sure your content is well researched and well-written. If you're writing posting instructions, make sure your instructions are clear and easy to follow.
Also, try being a data source by including data relevant to your niche in your posts. This will make your content more authoritative and trustworthy, while also improving your SEO.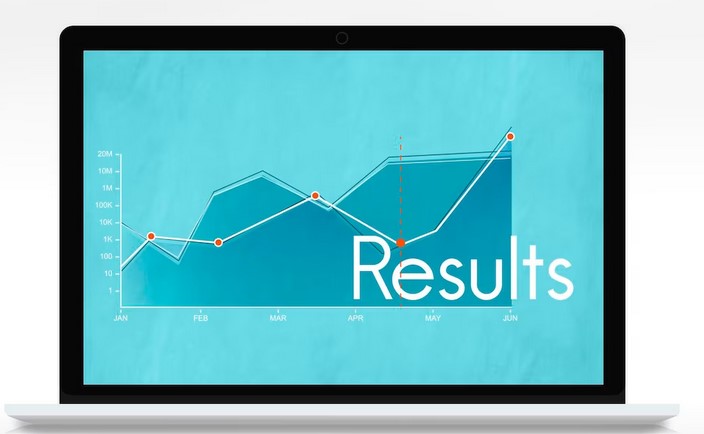 6. Work on building backlinks
Backlinks are links from other websites to your website. They are important for SEO because they help improve your site's authority. The more backlinks you have from high-quality sites, the better you appear to Google because it shows that your site is trustworthy and relevant. This will then increase your site's ranking in Google searches.
So how do you get backlinks? One of the best ways is to create epic content that people will want to link to. As we mentioned earlier, if you write useful and informative posts, people will be more likely to link to them.
You can also reach out to other bloggers and ask them to link to your content. But make sure you only reach out to bloggers in your niche who have high authority sites.
Another strategy is broken link building techniques. This is where you find broken links on other sites and then contact the site owner to let them know their links are broken and provide them with an alternative link from the site. your web. Doing this not only helps you get a backlink, but it also helps other websites by giving their readers a working link.
Another way to generate quality backlinks is guest posting. This is where you write a post for another blog in your niche. Guest posting is a great way to show off your website and build relationships with other bloggers in your niche. And if you do it right, you can also get some high quality backlinks.
7. Increase Your Click Through Rate (CTR)
Your click-through rate (CTR) is the number of people clicking on your results in the search engine results pages divided by the total number of people viewing your results. A high CTR is important because it shows Google that your site is relevant and useful. And the more relevant and useful your website is, the higher you will rank in search results.
Some things you can do to increase your CTR include:
Use descriptive and keyword-rich title tags
Write meta description tags that make people want to click on your results
Use rich snippets to stand out in search results
Optimize your website for mobile devices
8. Use internal links
Internal linking is when you link to other pages on your site from within your content. This is important for SEO because it helps Google understand your site structure and find new pages, as well as increase your site's authority and improve your CTR.
Just make sure you're using relevant and keyword-rich anchor text when you link to other pages on your site. There is no penalty for over-optimizing when doing internal linking.
9. Conduct keyword research
Keyword research is the process of finding the right keywords for your website. It's important for SEO because it helps you understand what people are searching for and how you can help them.
There are a number of different ways to do keyword research, but one of the best is to use the Google Keyword Planner tool. This tool will show you the average monthly search volume for a keyword as well as the level of competition. You'll want to find keywords with high search volume but low competition so you have a better chance of ranking higher in the search results.
Once you've found some good keywords, make sure to use them in your title, meta description, and throughout your content. Make sure to use them organically—don't stuff your keywords or Google will penalize you—and try to focus on providing useful and informative content.
10. Analyze your results and repeat what works
After you've implemented these SEO strategies, it's time to analyze your website traffic and see if there's an increase. You can use Google Analytics to track your SEO progress. Just go to the Conversions tab and then click Overview. This will show you how much traffic you are getting from organic search.
Once you've analyzed your results, iterate over the SEO strategies that are working for you. And then keep tweaking and testing until you find what works best for your site.
Make your SEO strategy get the results it deserves
SEO is a long-term strategy, but it's one that can really work if you're patient and willing to put in the work. Following these SEO tactics will help you see more traffic and rank higher in Google search results. Over time, you might even start to rank for some really competitive keywords in the industry.
Good luck!
Web QR