The most standard color scheme when designing a professional website
When starting to design a website, the first priority is to perfect the color palette for the website and mix them so that they are harmonious, but no less outstanding. Color plays an important role in how customers perceive and have an impression of a good website and of that brand.
Therefore, it can completely affect how we perceive a website. You can consult existing websites and research competitors. Viet SEO website template would like to share with you the color schemes when designing a professional website as below.
The main colors often used when designing websites
The role of color psychology in Marketing is one of the factors that play an important role. Here are the most important basics you need to know about color and its psychological impact.
Red: speed, energy and passion. Red is often used for restaurant and takeout applications — making you want to eat quickly, such as KFC, Loship, etc.
Orange: optimism and happiness. Orange is widely considered a "fun" color, and using it in your web design is a great way to show that you don't take yourself too seriously.
Yellow: warm, inviting, positivity, is a great website color to use for service industries — you're welcome to help!
Green: nature and health, is the perfect choice for color scheme when designing for a healthy brand, conveying friendliness and sustainability with the environment.
Blue: Blue evokes a sense of trust, making it a favorite among website color schemes.
Purple: creativity, wisdom and confidence. Purple is a unique, powerful color to use in a website color scheme because it demands attention and stands out.
Pink: creativity and splendor, mostly suitable for women's business products
Brown: healthy, warm and honest. It gives websites a natural, authentic feel and often goes hand in hand with traditional, vintage-inspired designs, suitable for ceramic products, or business with a vintage concept as their main theme.
Black: thanks to its minimalism, many cosmetic brands use black as the main color to signify that their products are quality and luxury.
White: minimalism, transparency. White is a neutral color that is easily combined with other colors for branding purposes. It is mainly used as an accent or background color.
Gray: maturity, authority. If you want to build a formal business website, gray is a great color choice.
How to mix colors when designing a professional website
1. Color matching according to the principle of color wheel
A great tool for understanding the basics of color theory is the color wheel. A color wheel or color circle is an abstract illustrated organization of colors around a circle, showing the relationship between primary colors, secondary colors, tertiary colors, complementary colors, etc. Color is very useful to determine the color harmony for the overall website. It will help you put together a color palette that looks great. In it, the color wheel represents:
Primary colors: The three primary colors are red, yellow and blue. When combined, primary colors form secondary colors.
Secondary colors: The secondary colors are purple (red + blue), green (blue + yellow), and orange (red + yellow). Combining a secondary color with a primary color produces a tertiary color.
Tertiary colors: Tertiary colors are combinations of primary and secondary colors (i.e. red-violet, yellow-orange, blue-green, etc.)
Colors, shades, and tones: Primary, secondary, and tertiary colors are considered pure colors. They are saturated, vivid and striking. Color is the addition of white to pure color. This produces lighter, lower intensity colors. Color shades are created with the addition of black to pure colors. Finally, add black and white to the pure colors to create tones. The tones are softer than the pure colors.
2. Mix colors in different styles
There are five main color schemes: complementary, separate complement, triple and quad, analog, and monochrome.
Complementary: Complementary colors that are opposite each other on the color wheel. Complementary color combinations will include a warm color and a cool color. Red and green are one of the popular complementary pairs.
Split-complementary : made up of one base color and two adjacent colors to the base color's complement.
Triadic: uses colors that are evenly spaced on the color wheel (like red, blue, and yellow).
Rectangular – tetradic colors: color schemes at the right angles of the color wheel to form a rectangle.
Analogous: Three similar colors next to each other on the color wheel. As a result, similar colors are extremely similar, like green and yellow-green.
3. Use Contrast
Another important color theory principle concerns the use of contrast. The higher the contrast, the more the two colors stand out from each other. For example, white text on a dark background or vice versa. Contrast attracts attention and can make certain important elements stand out visually.
When assessing contrast, it is important to consider not only colors (i.e. blues and greens), but also their tones. Two different colors with uniform tones do not create a high contrast. A simple trick to determine the contrast level of two colors is to convert them to grayscale – the difference in contrast will be much more obvious.
4. Simplicity is the ultimate
'Make it simple', this sounds like it can get complicated. Instead of focusing on choosing a color palette, think about simplicity. Focusing too much on mixing too many colors is really complicated, often annoying to the eyes. Especially for those who don't have much color matching experience, simplicity is the safest option.
Perhaps the biggest benefit is the simplicity that can easily tie a palette together. If you only have a few colors at work, everything will look unified. Another benefit is that it's easier for viewers to focus on the main content. If you put too much emphasis on color, your users will be more confused and confused.
5. Associate colors with the brand
Finally, consider how your branding will play into your color scheme. Chances are your brand already has certain colors attached to it. If that's the case, you can use your existing color scheme to help create your website's color scheme.
However, you may need to adjust your brand colors. If one of the colors you have chosen has a negative connotation, you may have to choose another color, for example, no one chooses black for a food brand, just as no one chooses gray for a cosmetology service, beauty all.
Color plays an important role in website design. A harmonious color scheme will help your website make an impression on customers, help them feel comfortable when accessing and keep customers on the website longer. Hopefully our above sharing will help you better understand the color scheme for the website.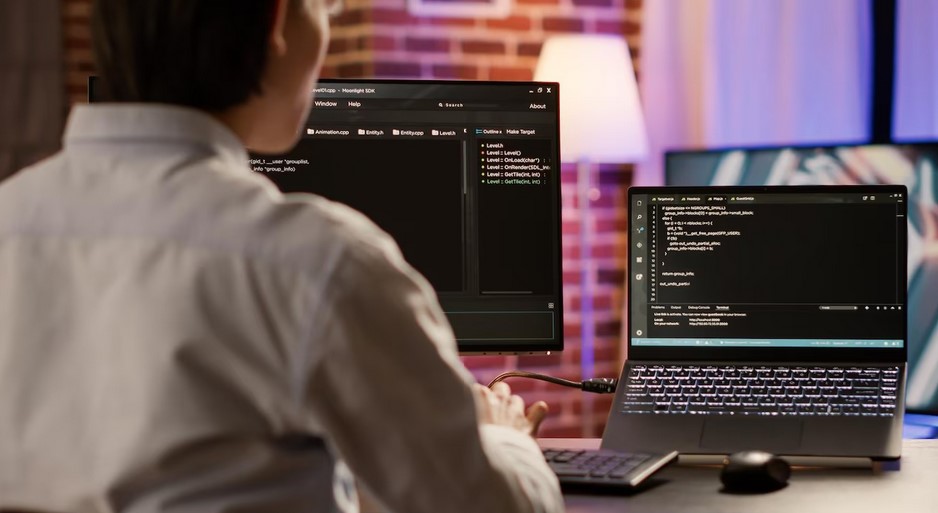 15 professional online color matching websites for design
In the graphic design process, creating and mixing colors is always the highlight of your work. So this article will provide 15 professional color scheme websites for design, follow all the articles below!
1. Adobe Color
Adobe Color is a color scheme design website that is certainly not too strange for designers, with this website you can apply the rules of harmony from basic to professional in terms of monochromatic colors, shades, combinations. Best, trio,... In addition, color mode, light mode can also be adjusted and changed very easily by you.
Some outstanding features of Adobe Color:
Synthesize more than 10 popular color themes today.
Customize the lighting and color modes to your liking.
You can extract colors from an image and allocate that color into a palette.
Save the image as a gradient color.
High color contrast makes text easier to read.
Suggest and apply contrasting colors.
Choose to use hot colors according to current trends.
2. Coolors
Coolors is a website where each color will be synthesized into many different color forms starting from light colors and ending with dark colors. In addition, you can choose the color style you want or adjust the color according to your preferences, create gradients or check the contrast of colors very easily.
Some salient features of Coolors:
Full and professional color set for you to choose from.
Choose a color scheme from the image you upload.
Create color collages easily.
Create a gradient palette with just a few simple taps.
Check color contrast.
Combination of 8 color styles such as warm, classic, bright, pastel,...
Save your favorite colors quickly.
Adjust brightness, saturation, temperature, ... with a few convenient operations.
3. COLOR HUNT
COLOR HUNT synthesizes more than 16 traditional default colors today so you can choose and mix colors quickly. In addition, the site also provides "hot trend" colors for you to refer to or search for the colors you want to use easily. This is a website that is used and operated quite simply, if you are a "fuzzy chicken" looking for eye-catching colors, then try this COLOR HUNT.
Some outstanding features of COLOR HUNT:
Choose from nearly 30 color categories like neon, classic, winter, spring, rainbow, christmas,...
Quick color search.
Offer colors that are trending right now.
A collection of attractive and eye-catching random colors.
Save your favorite colors to a quick gallery or download images directly to your device.
4. uiGradients
uiGradients is also a color scheme site that you shouldn't miss. With uiGradients, you can choose 2 or more colors to mix, customize the color area to suit your preferences easily or save your favorite colors to your device quickly. If you are looking for a website with an intuitive interface, the operation is not too complicated, then let's experience it right away with this uiGradients.
Some outstanding features of uiGradients:
Rich color palette.
Customize the color area effect you want easily.
Choose the right color for each job, project or study as suggested.
Optional color scheme from 2 colors or more convenient.
Send colors to friends via pictures or links quickly.
5. BrandColor
BrandColor is a website that mixes traditional colors into unique and eye-catching modern colors. Coming to BrandColor, you can freely choose from available colors or customize the color scheme according to your desire. In addition, the website has a simple and easy-to-use interface, suitable for a wide range of users.
Some outstanding features of BrandColor:
Set of diverse color lists.
Quick color search.
Download the color palette to your computer easily.
Choose from striking brand colors.
Copy colors with just one click.
Intuitive and simple user interface.
6. COLRD
COLRD is a color matching website used by many users to create color ideas according to your wishes. With the website, you can choose traditional colors to mix based on existing content themes or insert other effects on textures and patterns.
Some outstanding features of COLRD:
More than 50 color themes from nature, people, trees, animals,...
Color options to edit according to your ideas.
Create colors from suggested color schemes.
Use and add effects, patterns, textures to colors.
Complete and professional set of color correction tools.
Upload the colors you've created for everyone to reference.
Save color images to your device quickly.
7. ColorSnapper
ColorSnapper is a professional color matching website chosen and used by designers because of the many convenient features it brings. With ColorSnapper, you can test, adjust, and streamline colors before you want to output the finished image. In addition, a set of custom formatting tools such as creating code, changing Hex, CSS Hex, Floating point, ... also help you manipulate easier and faster.
Some outstanding features of ColorSnapper:
Choose colors and help you check, arrange colors properly.
With pixel selector for color so you enable Hi-Precision and more accurate, consistent color options.
Adjust colors and export colors to your style.
Convenient marking and color modification.
Customize the color formatting toolkit to your liking.
Enter the correct color value through the code.
8. Color Lover
Color Lover is a community that creates and shares color ideas and inspirations with people from all over the world. In addition to the traditional colors, you can choose colors according to unique textures, patterns or effects. Plus, you can discuss with people, explore and create an eye-catching, attractive color that's trending in today's style.
Some outstanding features of Color Lover:
Share your ideas and inspiration with the world.
Discuss the colors and topics that are popular today.
Synthesize the colors in different styles for your reference.
A complete set of tools for you to unleash your creativity.
Provides 6 color categories like traditional palettes, patterns, textures, shapes, effects, people.
The interface is simple, intuitive and easy to use.
9. Palletton
Palletton is a similar website as a tool to customize and create colors according to your wishes. With Palletton, you can set color palettes in 24 different shade themes, add additional colors or simulate colors for the color blind, colors on the web, LED colors, and more. you can customize saturation, brightness,... fast.
Some outstanding features of Palletton:
Color palette settings in 24 different shades.
Random color change option.
Quick set of color formatting and editing tools.
Simulate color through 4 popular formats today.
Add additional colors easily.
Convenient preview mode.
Save the image in the color you want.
10. Color Explorer
Color Explorer is known as a color scheme website in a variety of styles from themes, times, textures, scenes, backgrounds,... giving you a completely new experience. In addition, each subject image will have informative captions for your reference or you can save these images to your device quickly.
Some outstanding features of Color Explorer:
Suggest topics that are trending today.
More than 20 unique color style categories.
Have fun through color games.
Create your own unique and different colors.
Provide information about places near you that have art exhibitions.
Save images or add them to a quick watch list later.
11. Color Drop
Color Drop is a color matching website with a fairly simple user interface, easy to manipulate and suitable for all types of users. Coming to Color Drop, in addition to choosing a random color palette, you can also choose the color to change and use or change the color with the convenient gradient feature.
Some outstanding features of Color Drop:
Synthesize more than 100 popular and random colors.
Provide full 12 default colors now.
Refer to the available color chart.
Use the convenient color code converter.
Color correction with modern gradients.
Optional night mode (Dark Mode) is convenient to use.
Copy colors quickly with just one click.
The interface is simple to use and suitable for everyone.
12. ColorHexa
ColorHexa is commented by users as a "full color palette" when the website aggregates a huge color store, customizing the theme colors according to your wishes quickly. Plus, ColorHexa provides information on any of the colors you suggest and creates the right color scheme for your design (e.g. complementary, analogous, tricolor, quadruple, or single color schemes). sharp).
Some outstanding features of ColorHexa:
Enter color values for quick search.
Create a palette using Hex, RGB, or HSL values.
Split or query the color you want.
Mix colors or create gradients between 2 distinct colors.
Complementary color schemes, create similar colors, monochromatic or themed colors.
More than 216 colors are available.
Convert color values in hexadecimal, CMYK, HSV, CIE-LAB/LUV/LCH, Hunter-Lab, XYZ, xyY formats.
13. Colorsinspo
If you are a person who is not a colorist, you want to practice color matching and brainstorm theme colors for you? Then don't miss this Colorsinspo website. This is considered as a website that guides all about color mixing, color processing, color mixing, and color use to suit each theme. In addition, Colorsinspo also provides a full color palette for you to choose and use.
Some outstanding features of Colorsinspo:
Synthesize over thousands of beautiful colors for you to use with just one click.
Provides 6 color tools.
Easy traditional color options.
Inspire your creativity through sports, illustrations, animation,...
Provide videos that teach you how to mix colors, color schemes, color processing, use colors, ...
Update color related news every day.
14. Picular
Picular is a creative and color mixing website with a fairly simple user interface, where you can search and choose the colors you want, save your favorite theme images or be creative. create your own color palette. It's great, isn't it!
Some outstanding features of Picular:
Full color palette synthesis.
The colors are classified according to different themes.
Easy color search.
Share ideas and inspiration for color creation.
Intuitive, simple and easy to use interface.
15. Happy Hues
Happy Hues is a website that allows you to create color schemes, customize colors, change brightness, saturation or choose colors according to the purpose and theme you desire. In addition, Happy Hues also has a quite bright, interesting and beautiful user interface to help you focus and create many new color scheme ideas.
Some outstanding features of Happy Hues:
Change the color palette to your liking easily.
Click the color to save the color hex code quickly.
Choose colors according to the purpose, the topic of appropriate use.
Synthesize nearly 20 eye-catching and attractive color palettes.
Change brightness, saturation, create shadows, tones,... simple.
Convert palettes with just a few taps.
The interface is bright, beautiful and interesting.
Above are 15 professional online color matching websites for design. Hope you find a color matching website that suits you best. Wish you have the best quality color palettes and catch up with today's trends!
Web QR