Tips to design an effective and impressive business website
Good business Web design will make the first impression for users and also potential customers in the future. You need to help customers understand information about products and services and create excitement for them. Let's learn about the best and most effective way to design a business website with Viet SEO
1. Clarifying your product or service
When users visit your business website, you need to highlight the core value of your product to retain and attract customers' attention. Beautiful graphic design and high-quality images will help enhance the effectiveness of your website. Besides, pay attention to the message on the website to make customers understand the business best and remember the product even when leaving the website.
2. Build a website that delivers a good user experience
An important thing when designing a business website is to ensure a good and pleasant experience for users to visit.
This requires coordination between technical developers, designers and IT staff. A website with easy navigation and a friendly layout will help attract users and form lasting relationships with customers.
Designing a business website needs to focus on page navigation and create fast download times. Specific clear text and social sharing functionality is also a useful feature to have on the site.
3. Interested in SEO
If your website is not search engine optimized (SEO), you will have a hard time driving traffic and increasing your website's visibility. Therefore, you should make sure your website performs well with the top search engines, including Google, Yahoo and Bing. Make sure your site title, title and description tags are fully filled out.
If your budget allows, you can find an SEO company or a consultant to optimize and improve search rankings for your website. Also, if your business is a new one, you should consider purchasing affiliate positions through popular search engines.
4. Create the soul for the brand
The website is an important element in branding, the digital interface between the customer and the company. Business web designers need to create positive brand experiences by talking and increasing interaction with customers on a real-time basis. Thus, businesses not only sell products, but also create connections through brands, helping brands truly live in the minds of customers.
5. Pay attention to mobile websites
Website design for mobile is a great add-on for customers, especially in the developing digital age. You need to build a mobile web strategy by creating designs for three screen sizes: PC, smartphone, and feature phone (or WAP).
Then keep an eye on website metrics and if your mobile audience is growing, you should think about developing a separate app for your business website.
6. Use Analytics to Track Everything
The business web design will never end because you always have to keep track of the metrics and accomplish the set goals. You should use Google Analytics to track all activities quickly and economically. Make sure you get weekly reports and look at how people are using your site. As a result, you can change your website in a positive way and provide an optimal user experience
What is a professional website?
What is a professional website? What standards does a professional website need? These are questions that seem to be nothing new, but they are really important for a designer who is starting a web design career or for a client who is in need of a website.
And most of all, it is really necessary for a business that wants to build a professional website design brand. Operating for many years in the field of designing, developing and promoting websites in many forms through the Internet environment.
Viet SEO not only gathers experiences to bring customers quality products and services, but also understands the needs, preferences as well as psychology of customers and our partners are providing. . From those valuable experiences, our company has drawn the following standards for a professional website.
The standards of a professional website:
- That website must ensure regular operation time, minimizing interruption time.
The website must have a fast loading speed. According to general statistics, users are not patient enough for more than 10 seconds when entering a website without seeing any elements or any information on the website appear.
The website must have an eye-catching interface, images, and colors that attract users to access.
- The website must have a layout that presents sufficient and reasonable information, not too cumbersome and redundant, in accordance with the user needs that the business is aiming for.
- That website must have high interaction, keep users longer on your website to learn information. From there, it also helps your website increase the conversion rate from a web visitor to your customer.
- The information about products, services, business introduction needs to be complete and clear, so that visitors can find out information about you easily.
- The functions of the website must be easy to use, focus on the necessary needs and avoid cumbersome procedures, not suitable for fastidious and impatient users.
And a final general criterion is that the website must bring business benefits to the business, is an effective support tool to help businesses increase sales and save time, effort and costs.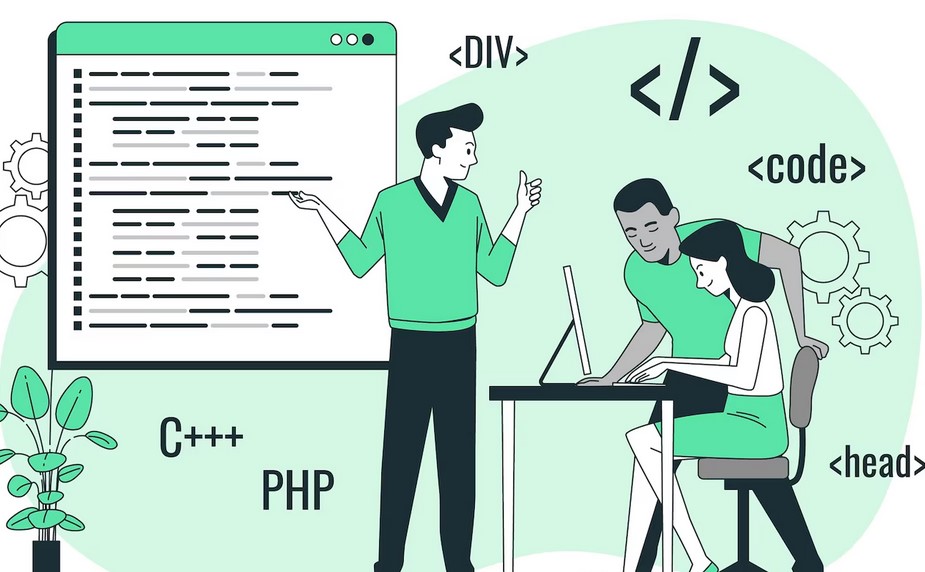 How to evaluate the quality of a professional website?
A website with a beautiful interface also comes with quality. What is the quality here? Not just using the latest technology, the best hosting (server) is quality, but must meet the following basic standards:
1. No error
To say that there are no errors is not entirely true, because everything has flaws, nothing is perfect. But what we mean here is that the error is not easy to see or it is just a small error that is not worth worrying about and must ensure that the website is still operating normally.
2. Well optimized
Website needs to be optimized for speed and optimized for SEO. Regarding the speed of fast or slow access, it may be due to each person's Internet or hosting (server),...but the website should be optimized for images, how to load pages to achieve maximum speed, as fast as possible. .
Regarding SEO criteria, it is necessary to optimize onpage for content, keywords, ... so that search engines can find them easily.
See more: Instructions on how to increase the loading speed of the website
3. Good security
What do you think when the website sometimes has an attacker that makes customers inaccessible or loses data? It slows down your development. Therefore, website data needs to be well secured to prevent hackers from attacking and destroying.
4. Easy Administration
Owning a website, you have to regularly work with it, post news, products, useful content, .... Therefore, the admin page must be built in a friendly, simple and easy way. Easy to use to make web administration better and more convenient.
5. Quality Content
Website must have quality content, rich, full of necessary information for users to refer. You must always think: Give what the customer needs, not what you have. If a website has sketchy content, no investment will mean that the website does not have high traffic.
Above are just the basic standards of a professional website that we want to share with you. There are still many other standards depending on the usage needs and website development strategy of each business.
In addition, there are many other details that you need to pay attention to as a basis for choosing a suitable website partner. You need to understand the importance and benefits of a website. Do not be too hasty, but take the time to choose a partner carefully, who can cooperate and bring long-term benefits to your business.
In this article, we have given the shares that we think are necessary to help designers create quality websites for customers and help businesses own a website. Professional website to assert yourself in the marketplace.
Finally, Viet SEO Company always hopes that in the future, Vietnamese websites will have reasonable development strategies to compare with major websites in the world and Vietnam's IT industry will develop strongly. more.
Web QR