How to choose the right SEO company?
Finding the right SEO company with the right SEO services for your business can be crucial. The number of SEO service providers is constantly increasing day by day, to be able to find an SEO company suitable for your business will be no small difficulty.
We will show you how to choose the right SEO company for your business and what kind of services you can expect from the right SEO service provider.
This article will help you research and prepare accordingly so you can make the right decision.
What does an SEO company do?
An SEO company has experts in different areas of search engine optimization. By working with them, you'll get the right mix of strategies and practices to help your business rank higher in search engines, attract leads, and increase sales.
Some of them include developing a content strategy for your blog, SEO Audit, SEO Onpage, link building, removing bad links, creating SEO-friendly content, web design, and more.
The chosen implementation strategies and quality will determine your business's potential for online growth. Choosing an SEO company can be a daunting task for business people and business owners.
Currently, the number of SEO companies is increasing, which makes research and decision making more difficult. It is important to know how to spot companies that are already experienced and weed out those with little experience or those that are just starting out.
Here are some great tips you can use to find the right SEO company that can help your business grow better.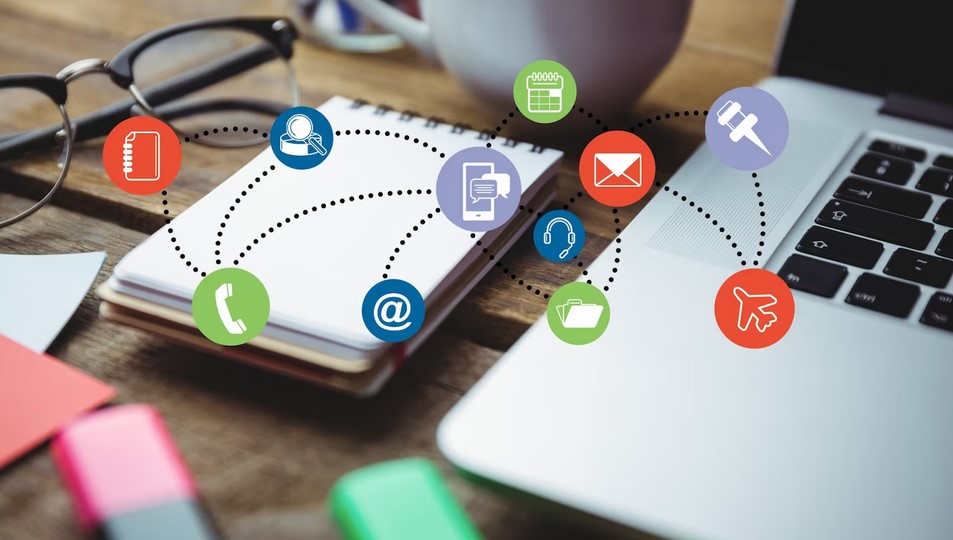 1. Have a clear goal when determining hiring SEO
You don't need to know SEO, that's the job of SEO services. All you have to do is define your goals and know why you need to outsource SEO.
If you're looking to include SEO in your internet marketing activities, it's probably because you want to achieve one or more of the following:
Increase organic traffic to your website
Improve lead generation
Increase e-commerce sales
Brand improvement
Attract more users
Incorporate a more targeted marketing strategy
Reputation Management
Better overall customer service
These are just some of the goals that you can achieve with SEO. Before partnering, you must decide why you need the service in the first place.
You must see the long-term vision and long-term effects of your SEO goals as it will help you determine what you need and you can organize your time and resources accordingly.
2. Check out potential SEO companies and compare their services
Before entering into any form of partnership, you must know what is going on in the market right now. At least at the most basic level. Research gives you information about the market and the type of service they can offer your business.
Conducting your own research on this market also gives you the opportunity to see what exists and allows you to gauge what a professional SEO service would look like.
Your aim here is to analyze the key factors that can affect your business. This will ensure that you will make the right decision, while also ensuring the amount you spend is reasonable and effective for you in the near future.
3. Check the company's past experience
The history of a company is important because it is proof of who they are. It lets you know where they come from, what level of service they have, what they can offer and it also shows their relationship with the customer, thus showing you the extent of their service. their trustworthiness.
You can learn more about a company's past performance by checking out their website, reading case studies, or contacting them and asking to see their past campaigns.
You will be allocating resources and energy to this company so asking for proof and looking at their work structure is important.
Seeing with your own eyes what they can do will give you more confidence when working and collaborating with them. This also gives you peace of mind as the company that will handle your business' online performance will provide you with the best possible results.
4. Check reviews and references
If their site gets your stamp of approval and you've verified that they really provide the services you want, it's time to check out customer reviews.
You can find them on the web or from other review sites. You can learn more about a service based on what previous customers have done with them.
It is important to read reviews and other materials because SEO can do different things for different industries.
For example, the SEO strategies for a dental center, while not much different, will certainly not be the same as the SEO strategy for an accounting firm.
5. Assess the level of harmony by talking to them
You can also get more information about the SEO company you are thinking of hiring for by asking the right questions. Communication is key. Schedule an appointment with an SEO expert whether it's a video chat, phone call, or face-to-face meeting.
You want to gauge how organized you are and how well they understand your goals. It's also a great way to ask questions and clarify details. By communicating, you can see how quickly they respond, rate customers, and assess their professionalism.
An interview with experts from potential SEO companies is also a great opportunity to get to know their process.
Ask if they have experience working with businesses in your industry, ask if you're about to hire your own account manager or SEO expert, then proceed to inquire about how it works. entire system as well as SEO pricing.
6. Check if their level of competence meets your requirements
Partnering with an SEO agency can do wonders for any business. However, you must ensure that the company you are working with is always up to date with the trends and that they are a reputable business.
Great partnerships happen when you partner with a company that has complete control over its operations. This way, they can use their superior knowledge of the industry to propose a bigger and better vision than you originally envisioned.
7. Ask for an overview of an SEO plan
Finally, ask for an overview SEO plan proposal. After meeting with the SEO company and clarifying the details of the contract and costs, you should ask for an SEO plan if you are ready to work with them.
They will initially create a proposal that includes all the implementation details of your SEO campaign. This will ensure that you understand the scope of the project and that you have a clear idea of the process. It is beneficial because you can agree to modify any part as you see fit.
Some other suggestions for hiring professional SEO services
1. Don't choose an SEO company because of the cheap price.
Pricing is very important when it comes to SEO. The cost of SEO services will depend on the industry you are in, what you need and your goals.
Know that there will be cheap SEO services, and they often fall short of expectations. SEO is not an easy job to get results overnight.
It requires methodical research, analysis and strategic thinking, and the experience and expertise to propose and execute the right strategy for your business.
Do your research on SEO pricing and set your desired budget. You can save on SEO costs by doing it right the first time. A wrong SEO campaign can cost you more in the long run, so don't just run after an SEO service provider because it's cheap.
2. Make sure the company is using SEO best practices.
SEO is an intensive process that requires skill and strategic analysis following SEO best practices. There are guidelines that search engines like Google, Bing, and Yahoo have set out that webmasters and SEO professionals must all follow when optimizing a website.
However, there are implied methods aimed at circumventing these rules. These unethical practices are known as black hat SEO.
They may tell you the website will have instant results in a short time but this will make your website more prone to losing rankings on the SERPs (Search Engine Results Pages) and possibly even a penalty or banned from search results.
In short
These are just a few tips on how you can choose the best SEO company for your business.
One of the most important signs that a company is right for you is to judge based on how you feel when you talk to them.
Do they make the process safe or not?
Can they share past successes?
Are they answering all your questions with nothing to hide?
Most importantly, do you feel comfortable and satisfied talking to them?
Trust your feelings.
Location shouldn't be a deciding factor. Never limit yourself to what you can find in your local area because SEO is not based on where it is done, but on the experience of the people behind it and specialized knowledge. Their expertise in this area will influence the entire campaign.
SEO is an effective way to drive the potential of your business and increase your ROI, however, finding the right SEO agency can be quite a lengthy process. But in the end everything will be worth it.
Remember you've built your company carefully and it's not easy, so take the time to do proper research and you'll eventually find the right SEO company that will take your business to the next level. take yours to the next level.
Web QR