Vietnam website design services
What is Website Design?
Website design is a combination of work from designing images, content and display interface of a website to putting images of internet information. Website helps businesses reach potential customers on the Internet with Website. Website is the image, brand, and face of a business on the Internet. Therefore, building a website is an important job of an individual or business to increase brand awareness and support online sales.
Benefits of website design for businesses, companies and individuals
1. Establish presence
The internet is considered an extremely popular place to buy and sell today, including all products and services of small value to great value. Where every day hundreds and millions of people access the internet and search for information, compare, shop for goods and services. Website is considered as one of the ways to help businesses reach potential customers effectively, increase the ability to buy from customers.
2. Make the most of the opportunity to have the best customer contact
When there is a need to buy any product, customers often go through search engines to choose products. At this time, the website will be a way for you and your business partners and customers to find each other more simply. In addition, the professional website design also supports businesses to invite bids right on the internet in a simple way while the cost you have to spend is zero compared to the traditional way, which costs you more.
3. Unlimited Ads
Traditional advertising channels in the past are usually through mass media such as radio and television... However, these advertising methods are relatively expensive while the effectiveness is not yet must have been tall. At this time, the website is considered one of the most effective and cost-effective marketing strategies in the current information technology era.
4. Serve customers effectively
Website will be the place to provide full information about products and services to customers in the most effective and complete way. In addition, it will support better customer care, directly exchange and advise customers quickly without having to spend any other costs. Increase interaction between customers, partners and businesses.
5. Flexible media
The Internet is considered as one of the sources of complete information, quickly and easily accessible. At this time, the website of the business will support communication to customers and partners more effectively and flexibly.
With the great benefits of web design, investors are increasingly interested. This leads to the increasing demand for cheap web design and professional web design. When it comes to website design, people often ask hundreds of questions such as:
How much money does it take to design a complete website?
How much does website design cost?
How much does website design cost?
What customers will be asked for when using web design services?
Do I need to pay any other monthly fees after owning the website?
Just like buying any item, people tend to consider the price, how much investment is enough, as well as how much website design costs, website design is expensive or not. are not?
To answer this, you need to consider the factors that determine the price of a website design. From there, I grasped a brief overview of the reasonable website design price.
Professional website building process
Step 1: Receive requests and information from customers
The first thing in the professional website building process is to receive requests from customers and process information. After talking with the customer, the programmer needs to understand the following 5 contents:
What features do customers want in their website: Different domains of the company website require different features.
Artistic requirements such as background color, logo, layout of functions, layout of the web interface, etc.
How to set a domain name: Domain names have a direct impact on customer impressions, traffic, Google rankings and SEO efficiency. Therefore, in the process of building a website, the programmer can make suggestions and help customers choose an optimal domain name.
Who is the target customer: The programmer will consult more carefully about the interface and function of the system in accordance with the company's target customers. For example, middle-aged customers should design an elegant, utility-oriented interface; And for students and young people, the website should use bright colors, youthful icons, etc.
What the website is about: Programmers use this information to advise businesses on what features to add to the website. At the same time, they also need to coordinate with businesses to collect the necessary images during the process of building a website.
After collecting all the above information, Viet SEO will sign a contract with a sales unit and start planning a web design.
Step 2: Make a plan
The second step in the website building process is to make a plan based on the information gathered above. Specifically:
Outline sitemap.
List all the pages and topics that will appear on the site.
Define detailed content for each page.
You need to ensure user friendliness when building a website, because this factor determines the performance of the web later. Simply put, customers will not stay on your website if they find it difficult to use the available features.
Step 3: Choose website domain name and hosting
After planning to build a website, you need to take care of the domain name and hosting. Businesses will choose the right domain name and hosting package for their website. If you need more advice, contact Viet SEO today for the earliest support!
Step 4: Design the interface
After choosing a domain name, the next step in the process of building a website is interface design. At this step, businesses can ask Viet SEO to design a new interface or choose a pre-designed interface from our data warehouse.
At this step, businesses need to carefully discuss the following factors with the design unit:
Company logo color tones.
Content, message the website wants to convey.
Target.
The color matches the company's field of activity.
Coming to Viet SEO, we are always ready to receive all your requests. In addition, the web interface that we design is always optimized for UI / UX, supports SEO standards and ensures compatibility with all screens.
Step 5: Build website features
This is an extremely important step in the process of building a website, because these features will determine the future operation of the website. There are two things to keep in mind when building a website:
The functionality of the website needs to be built according to the requirements agreed in step 1. In addition, Viet SEO can integrate solutions to support sales and marketing if you require.
The customer double-checks the installed features and requests repairs if necessary.
Step 6: Check and edit
Once the website functionality is built, Viet SEO will run tests and update the basic content. Customers will carefully check the functionality and interface and request to fix errors if any.
After confirming that the website is operating normally and in accordance with the criteria set out by the two parties, the two parties will conduct the product acceptance test. Viet SEO will hand over the source code for businesses to operate websites on the Internet.
Step 7: Training
To create favorable conditions for businesses when operating their website, Viet SEO will hand over detailed user manuals to you and are always ready to assist you when you need them. In the process of building a website, this is a step that businesses need to pay attention to to discuss carefully with the design unit about the accompanying services after handing over the product, such as user manual, consulting, maintenance,…
Step 8: Maintenance
When using Viet SEO's website design service, we will make the website warranty for you in accordance with the terms agreed in the contract.
Above are the details of 8 steps in the process of designing a professional website. Hope this information helps you better understand web design services and useful for your website building process. If readers have a need to design a website to promote commercial and marketing activities, please contact Viet SEO for the earliest advice!
Viet SEO provides total website design solutions for all Vietnamese businesses. Our mission is to help every business create a complete, secure, fully functional website easily, quickly and at a reasonable cost. Therefore, Viet SEO's website solutions focus on design, care, functionality and security to help "dispel" all worries of businesses.
Website promotion will be simpler if your website is programmed to be search engine friendly from the beginning. With talented, professional development engineers, Viet SEO will design for you a website with everything you need to harness the power of the internet, keeping readers interested in learning more about it.
Services of your company.
Help you define your target audience.
Create look and feel according to your specific needs.
Make the website always lively and eye-catching for visitors.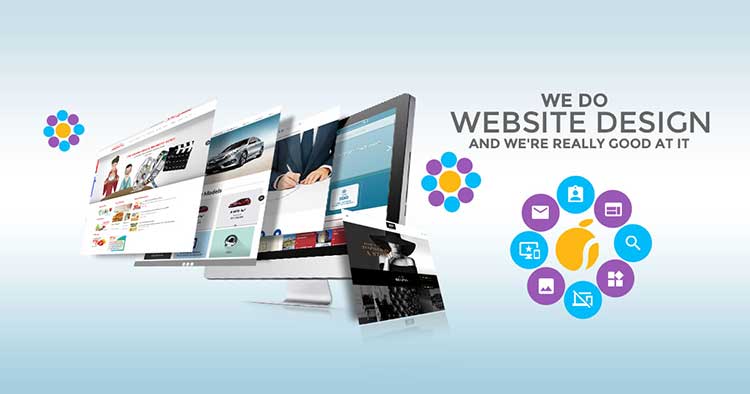 Currently, Viet SEO offers the following web packages:
Web Packages

Functions

Basic Web:
300 USD

Basic web interface design (homepage) based on HTML5, CSS3, Javscript
Programming language: PHP&Mysql
Basic mobile interface design (responsive design)
Articles (web pages) introducing companies, stores,...
Unlimited products/services
Order/service management
Consulting- Experience (news)
Contact us page
Language on website 1 language
Basic web system administration
Standard SEO Design
Lifetime warranty
Free chat box

Standard Web:
400 USD

Web interface design (home page): HTML5, CSS3, Javscript
Programming language: PHP&Mysql
Standard mobile interface design (responsive design)
Domain names .com, .net
SSL Security: 1 Year
Unlimited products/services
Order/service management
Consulting- Experience (news)
Contact us page
Language on website 2 languages
Web system administration
Standard SEO Design
Lifetime warranty
Change interface color
Free chat box
Security function
Search with Google Search

Premium Web:
500 USD

Web interface design (home page): HTML5, CSS3 Advanced, Javscript
Programming language: PHP&Mysql
Advanced mobile interface design (responsive design)
Domain names .com, .net
1 Year SSL Security
Web hosting (hosting)
Unlimited products/services
Order/service management
Web system administration
Security function
Search with Google Search
Standard SEO Design
Lifetime warranty
Change interface color
Free chat box
Shopping cart, online payment
Multi language
Provide hosting information

Web
As required
Web design according to all customer requirements.
We pride ourselves on designing unique websites, working closely with our clients from start to finish. And if you still do not know how to choose, we will advise and give professional advice.
Your website has all the following elements:
User friendly interface.
The interface is compatible with all computer lines, mobile phones, tablets… and with all browser programs.
Optimizing the website to do on-page SEO.
Can use keyword advertising service on Google and Yahoo in Vietnam market.
There is a google analytic function (a tool to measure traffic and evaluate user behavior on the web).
Suitable to use Online Brand Management Service (ORM).
Website architecture that supports search engine optimization (SEO).
Website structure designed for future expansion.
Manage and decentralize web administrators.
Ensure a large number of simultaneous accesses and accesses.
Support utilities to help visitors easily print, share information with friends or record feedback.
Using the most advanced technology.
Path (URL) friendly.
Online editor to format website content.
Allows uploading documents to the website.
Develop HTML interfaces that display correctly on popular browsers (IE7+, Firefox 3+, Safari 4+, Chrome).
Ensure correct display on operating systems: Windows, MacOS, Linux, ...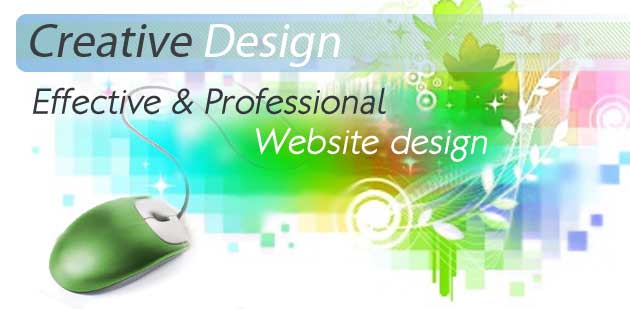 Why choose Viet SEO to help you design your website?
Your website will be installed friendly with search engine bots (search engines) to find your potential customers from the internet.
Your data will be encrypted to avoid data loss from the hosting administrator or hacker (in case your opponent buys your customer information from the hosting administrator).

Your website's source code will be encrypted to avoid hackers or hosting managers to take over to multiply into many similar website versions.

Sites that receive data will be installed with a protection code to prevent hackers from spamming information, requesting continuously to the server to block the server.

Your website will be maintained by us indefinitely to ensure that you are satisfied with the website and the website brings real benefits to you.

Your website will be attached with free functions such as: tracking where customers come to your website from (visitor tracking), time tracking, ip, admin's host login to website administration (admin logs - to detect loss of admin account for timely handling).
Web QR